Container Packing Services
Machine + Equipment Export
Need a machine secured and packed onto a shipping container? Do you have multiple machines and parts that need to be safely loaded and containerised for export?
We specialise in securely loading and packing high-value, heavy and fragile goods into export containers to prevent transit damage and maximise your volume for export. Give us a call on (03) 8759 1696 and find out more today.
Export Container Packing Solutions
Melbourne, Victoria
At Crate n Pack Solutions, we recognise the significance of global commerce and the essential role that export container packing plays within it.
Our specialised export container packing services are not just about placing items in a box; they are about ensuring each product, irrespective of its fragility or size, is secured for safe shipping & transit.
We prioritise the use of premium-quality materials, strict adherence to export shipping standards, and meticulous strategies to ensure your goods arrive at international destinations in optimal condition.
Your Trusted Machine & Container Packing Partner
Melbourne, Victoria
In Melbourne's bustling trade environment, Crate n Pack Solutions stands out as a beacon of trust and excellence for container packing services.
Our deep-rooted understanding of Melbourne's distinctive industry dynamics allows us to provide tailored machine & container packing solutions for businesses across the region.
Renowned for our reliability, precision, and unmatched expertise, we take pride in preparing every consignment to face the global market confidently, ensuring your shipments always make a positive impression.
If you have any questions, call us on (03) 8759 1696 – our friendly staff are more than happy to provide you with more details.
At Crate N Pack Solutions, our range of timber crates & cases are designed to withstand the most rigorous shipping conditions—from rough roadways and sea shipments. With our crate and case options, we have you covered!
We offer fast delivery times, high quality pallets and exceptional customer service, making Crate n Pack Solutions Melbourne's go-to pallet supplier. Our Export pallets are fully certified for exports, with options like fumigation, kiln-drying, and heat-treatment available.
Are you looking for the perfect way to package and protect your goods? Our plywood boxes are the answer! Here at Crate n Pack Solutions, we manufacture a wide range of plywood and timber cases for air-freight, storage, tradeshows and more.
At Crate n Pack Solutions, we manufacture a range of machine bases to suit any type of machine. Whether you're in the mining, construction, shipping or any other heavy industry, our team of experts at Crate N Pack Solutions can design you a custom machine base that can withstand the journey without being damaged.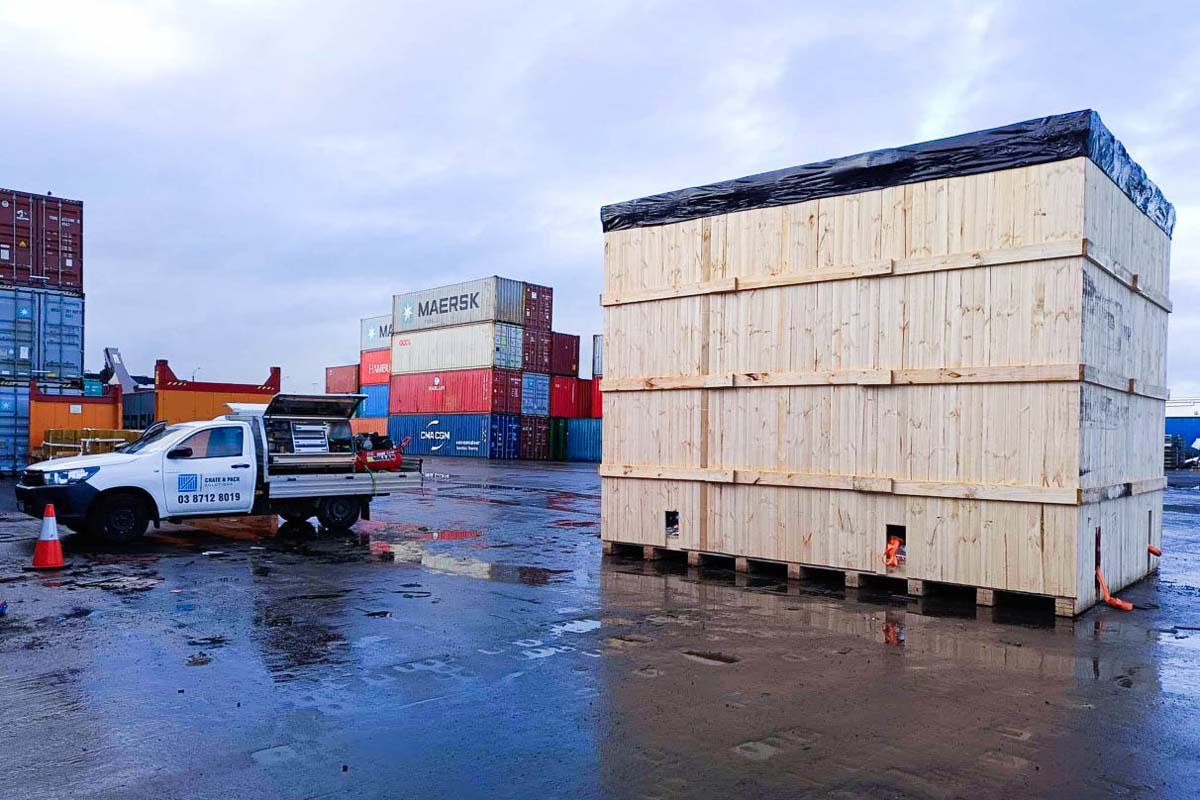 Shipping and Logistics Packaging Needs.
With our expertise in packaging and secure transportation, we ensure that your valuable cargo reaches its destination safely and on time. Discover how our innovative solutions and customer-centric approach can simplify your logistics and give you peace of mind. Join us in redefining excellence in the world of shipping and packaging.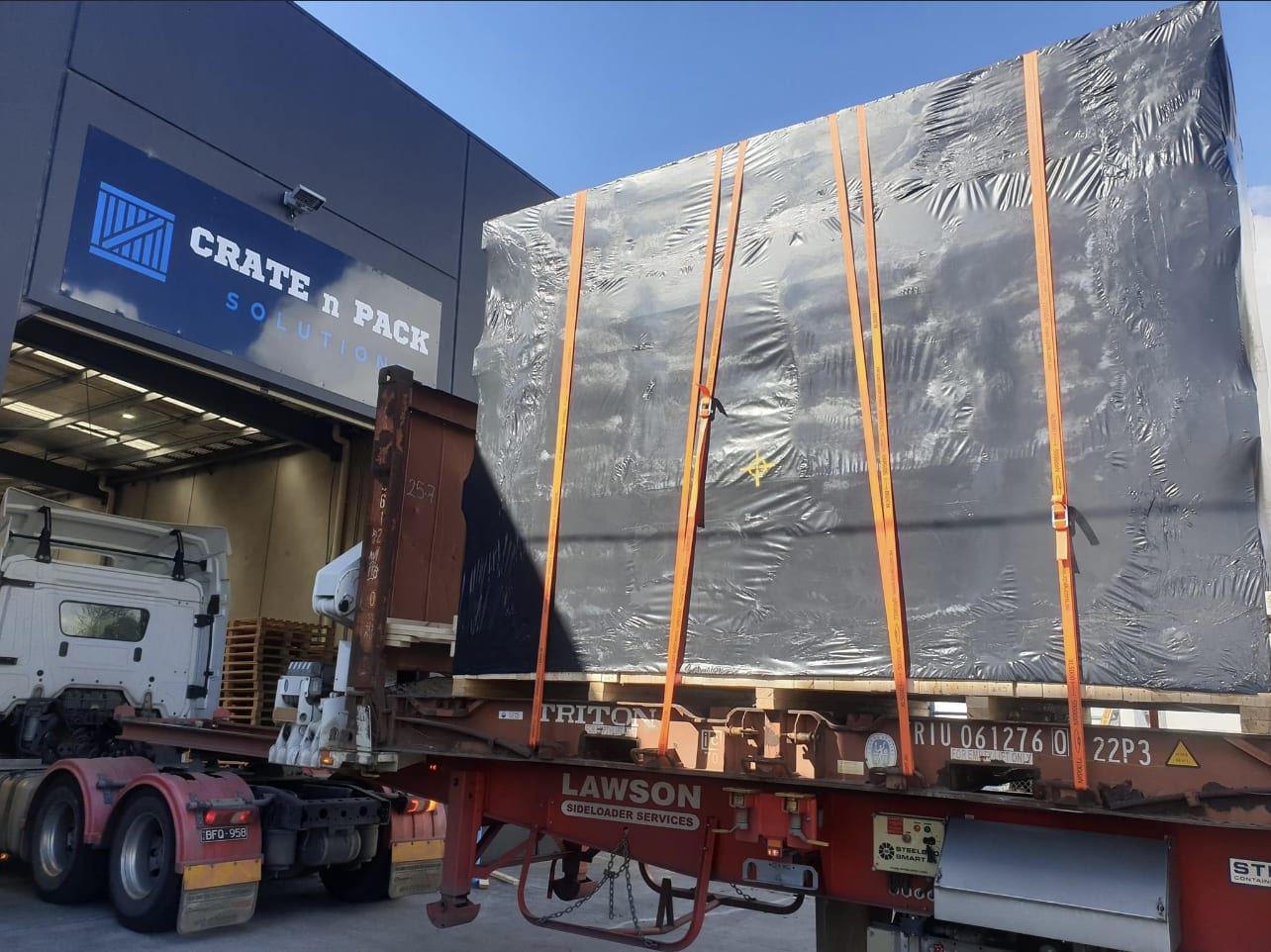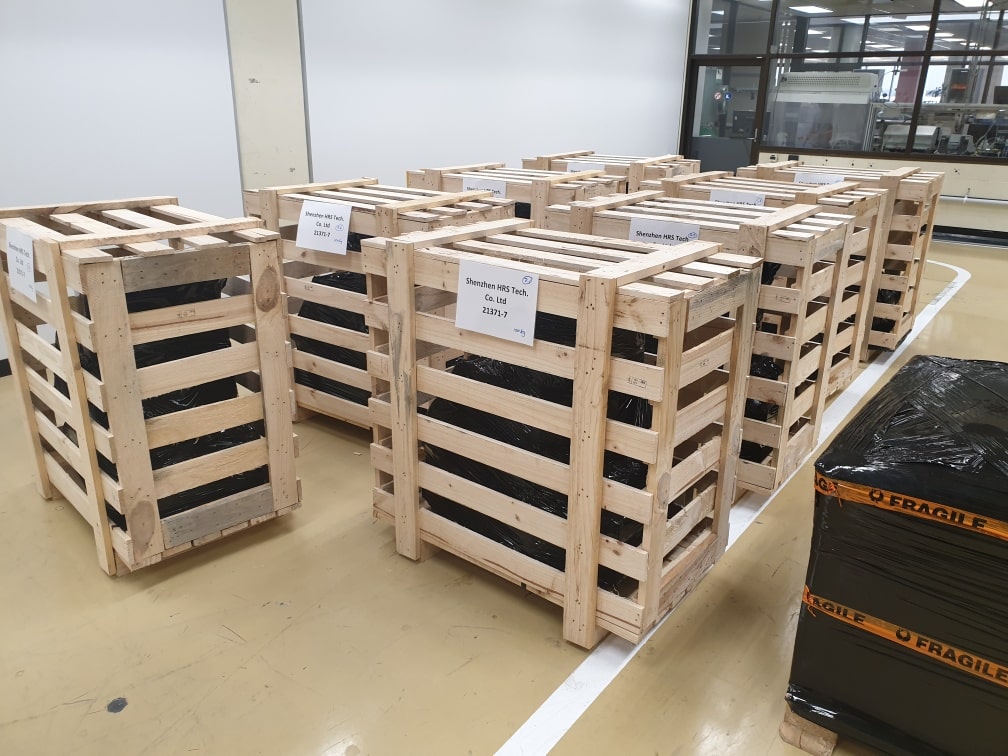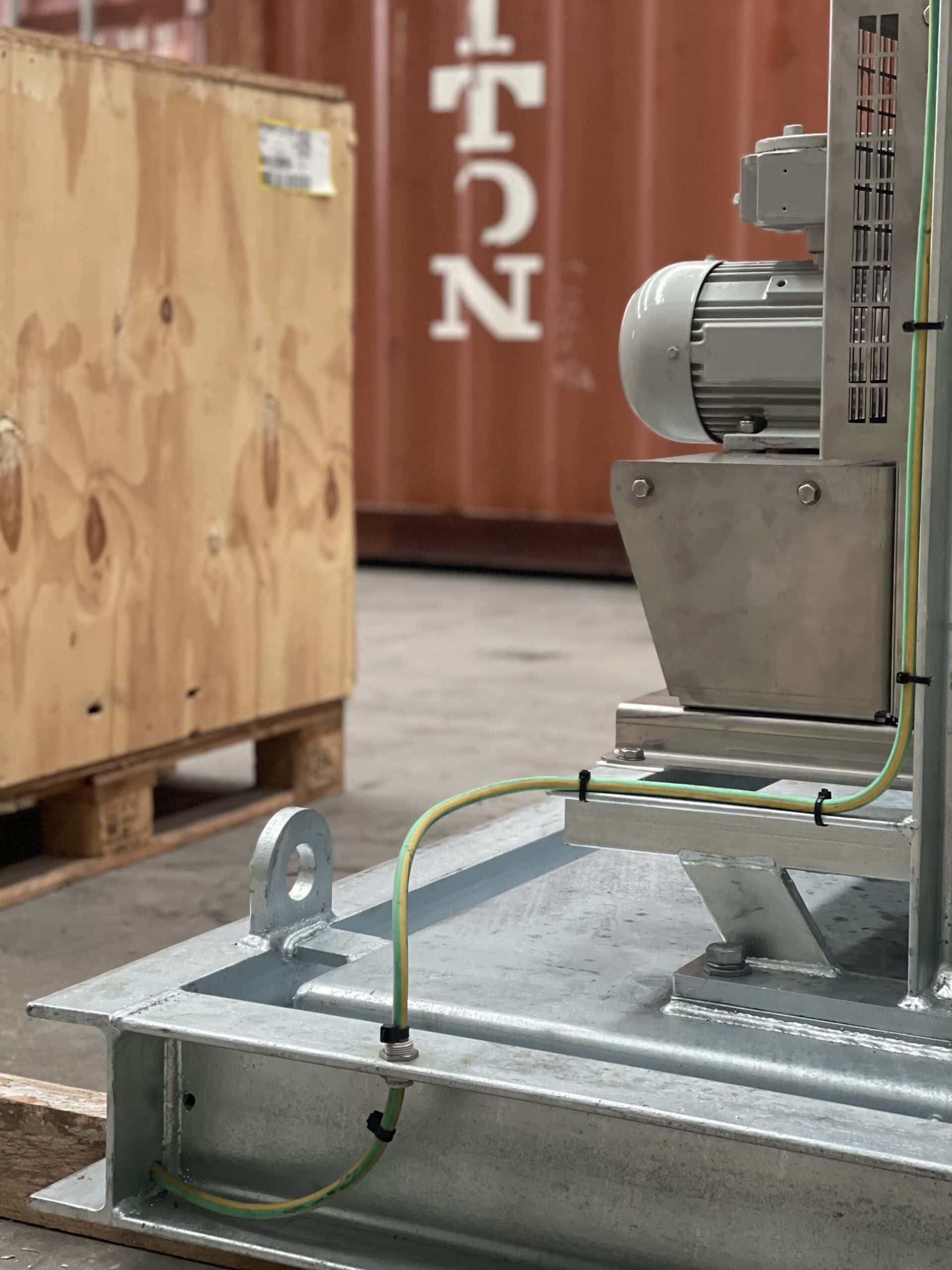 Why Pack Containers With Us?
Selecting us for container packing ensures top-notch expertise and precision. Our team prioritises safety, compliance, and a tailored approach for every shipment. With the best materials and techniques, your goods are ready for any transit. Choose reliability and unmatched service quality with us.
Why is professional export container packing essential for international trade?
Professional export container packing ensures that goods are securely and efficiently prepared for international shipping. It takes into account the rigorous demands of global transit, adhering to international shipping standards, and using durable materials suitable for long-haul transport.
This not only protects items from potential damage but also ensures compliance with global regulations. Especially in bustling trade centres like Melbourne, high-quality container packing services are pivotal to maintaining the integrity of shipments and meeting the diverse needs of international markets. Investing in professional packing solutions boosts confidence in safe and compliant deliveries.
Are there specific regulations for container packing?
Absolutely. Container packing is governed by a plethora of international shipping regulations. These encompass material standards, weight restrictions, and even labelling requirements to ensure the safety and compliance of shipments. For example, certain goods might need special markings, or wood packaging materials might need treatment and certification. Ensuring compliance not only guarantees the safety of the items but also prevents potential legal complications or shipment delays.
Is protective packaging necessary for all items?
While not every item mandates the use of protective packaging, it's highly recommended for the majority. Fragile, valuable, or sensitive items especially benefit from protective measures. Even robust items can face unexpected challenges during transit, like shifts inside the container or external pressures. By utilizing protective packaging, you substantially reduce the risk of damage, ensuring that the items reach their destination in the best possible condition.
How can I ensure my shipment is packed optimally with your services?
By choosing our container packing service, you're securing the best care for your shipment. We conduct an in-depth assessment of every item, gauging its specific needs based on fragility, value, and destination requirements. Our team of experts then employs the most suitable materials and techniques to ensure optimal protection. Moreover, with our commitment to staying updated on international regulations, you can have peace of mind knowing your shipment is not only safe but also compliant with the latest global standards. Your shipment's integrity is our top priority.
What materials are used in export container packing?
High-quality, durable materials are paramount in export container packing. We primarily use corrugated cardboard, foam inserts, and protective wraps to shield items during transit. Additionally, specialized materials such as anti-static wraps or moisture-resistant barriers might be employed depending on the nature of the items. These materials are chosen to ensure items can withstand the challenges of international shipping, including variable temperatures, pressures, and potential handling mishaps, thus preventing potential damage.
To find out more about our products & services, simply fill in the form below and we will contact you to answer any questions you may.
At Crate n Pack Solutions, we understand that moving heavy and oversized goods can be a challenging task. Thats why we are here, to provide you with the assistance you need to make your project smooth and stress free. Don' hesitate to reach out to us for any assistance you need. We are here to offer you solutions. 
Whether you have questions about our timber shipping crates or need guidance on selecting the right timber packaging solution for your specific needs, our team is ready to help.
For timber packaging products, services and solutions, give Crate N Pack Solutions a call today. Experience the convenience that comes with choosing Crate N Pack Solutions.