Premium Timber Packaging Solutions
by Crate n Pack Solutions
Secure Your Valuables with Customised Excellence - Choose Us Today!
Crate n Pack Solutions is your one-stop-shop for premium wooden packaging solutions which have been specifically designed to protect heavy, high-value, and fragile goods during transportation and storage.
Our comprehensive range includes fully-enclosed cases, open-slated crates, and glass packing crates, offering both ready-made and custom-designed wooden cases and crates, meticulously tailored to your unique dimensions and protection requirements.
Whether you're in need of individual packaging solutions or regular bulk orders, you can place your trust in our extensive expertise to ensure the safe and secure transit of your items. Explore the top choice in wooden packaging solutions with Crate n Pack Solutions.
Leading Crate + Case Manufacturers
Melbourne, Victoria
Crate n Pack Solutions stands out as your trusted partner for premium timber packaging solutions, tailor-made for to keep your items safe and secure during transit or storage. We understand that each item is unique, whether it's heavy, high-value, or delicate, and we have the perfect solution to cater to those distinct needs.
Our emphasis on customization and precision sets us apart. Our experienced team specialises in crafting containers designed for your specific requirements, ensuring that your valuable items are safeguarded during transit. What's more, we provide cost-effective solutions with competitive pricing and unwavering dedication to top-tier customer service.
When it comes to crate and case expertise, trust Crate n Pack Solutions. Our commitment to quality and a focus on meeting the unique needs of your cargo make us the preferred choice for those who expect nothing less than the best.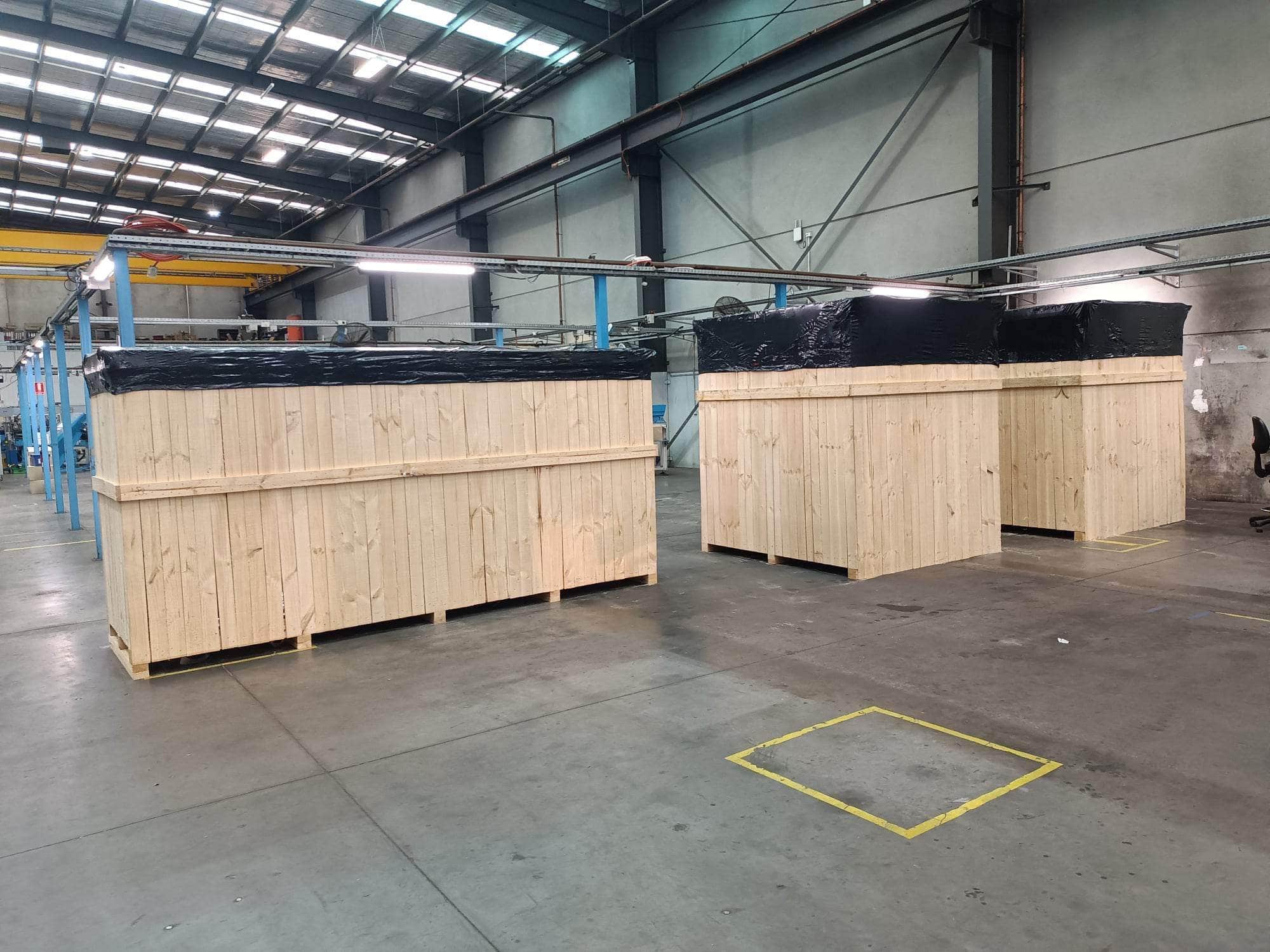 Wooden Crates + Cases for Australian Industries
Melbourne, Victoria
Here at Crate N Pack Solutions, we excel in delivering robust industrial packaging solutions, proudly serving all sectors and industries. Businesses across Melbourne place their trust in our expertise for a range of offerings, including wooden crates, shipping crates, packing crates and all other types of wooden crates.
Our approach is rooted in a combination of top-grade materials, seasoned guidance, and an unwavering commitment to quality. This unique blend allows us to provide tailored solutions that meet the diverse and exacting requirements of industrial packaging across different sectors.
Contact us today to discuss your requirements.
Why Choose Our Timber Packaging Expertise?
We excel in building timber packaging for diverse shipping needs. Offering bespoke solutions like tailored crates for fragile goods, our seasoned team ensures quality and reliability. With competitive pricing and exceptional service, we're the preferred choice for discerning businesses.
What types of goods are your timber packaging solutions best suited for?
Our timber packaging solutions are ideal for a wide array of items, especially heavy, high-value, and delicate products. From electronics to machinery, art pieces, and more, our bespoke crates ensure optimal protection during shipping and storage.
How do you ensure the quality and durability of your packaging products?
Quality is paramount for us. Every crate and case is crafted from select, high-grade timber, ensuring durability. Our seasoned experts employ meticulous design and construction techniques, guaranteeing that each product meets our exacting standards for strength and longevity.
Can I get a custom-sized crate or case for my unique requirements?
Absolutely! Recognising the diverse needs of our clients, we specialise in creating custom-sized crates and cases. Our team works closely with clients to understand their specific requirements, ensuring each container fits its intended purpose perfectly.
How does your pricing compare with other timber packaging providers?
While we prioritise quality and customisation, we also strive to offer competitive pricing. The value derived from our premium, long-lasting, and perfectly tailored solutions often prove more cost-effective in the long run compared to standard, one-size-fits-all options.
Get in touch with us for more information - (03) 8759 1696.
Do you offer any guarantees or warranties on your products?
Yes, we stand by the excellence of our products. Each timber packaging solution comes with a warranty, highlighting our commitment to quality and customer satisfaction. For specific warranty details or concerns, our dedicated customer service team is always ready to assist.
Fill in the form below or call us on (03) 8759 1696
Crate n Pack Solutions manufacture wooden crates, cases, plywood cases for both local and export markets. We specialise in on-site packing of industrial machines and equipment and boast an exclusive in-house machine and container export service.
Contact us for all your wooden packaging requirements.
Wooden crates, cases & plywood boxes
Shipping Crates
Packing Crates
Export Crates
Plywood Crates
Budget Crates
Address

36 Nicholas Drive

Dandenong South

Melbourne, Victoria

Australia 3175

Email

sales@cratenpacksolutions.com