Wooden Cases & Crates
Melbourne's Crate N Pack Solutions!
Our wooden crates & cases are the perfect packaging solutions for heavy, high value and fragile goods. At Crate n Pack Solutions, we manufacture a wide range of wooden cases and wooden crates built to any dimensions and designed specifically to protect equipment from the elements.
Whatever item you need to send, Crate n Pack Solutions can provide you with the perfect timber packaging solution to keep your item safe & secure in transit.
Ready to ensure the safety of your items during transit? Get in touch with us now!
Flat Packed or Fully Assembled

Export Certification - available on request
Get A Free Quote
Fill in the form below or call us now on (03) 8759 1696
Wooden Cases & Crates
Secure Your Shipments with Crate n Pack Solutions!
At Crate n Pack Solutions, we offer unmatched timber packaging solutions tailored to meet your individual business requirements. Our wooden crates and wooden cases are export quality to ensure optimal protection for heavy, valuable, and sensitive items.
Whether you're transporting machinery or fragile equipment, our extensive range of wooden crates and cases ensure the safety and security of your items during transit. Explore our wooden crate and case options and discover why we're Melbourne's preferred choice for timber packaging.
Contact us on (03) 8759 1696 or Request a Quote
Here at Crate N Pack Solutions, we manufacture a wide range of wooden cases for safe and secure transport or storage of heavy, fragile or sensitive goods. From fully enclosed cases to open slatted wooden crates. With our timber packaging options, Crate n Pack has you covered!
We offer fast delivery times on wooden crates, including shipping crates, export crates, packing and storage crates for both local and export markets. With our wide range of timber packaging and exceptional customer service, Crate n Pack Solutions is Melbourne's go-to shipping crate supplier. 
We custom make all our wooden boxes from either plywood, timber or a combination of both for both local & export markets. With our range of optional extras such as branding options, castor wheels, locks, hinges and clasps help make our ply cases the perfect solution to safely transport your goods.
Wooden Case Supplier in Melbourne
Export Cases for Overseas Cargo
Crate n Pack Solutions stands as Melbourne's leading wooden case and crate manufacturer, presenting a vast array of options to cater to specific wooden packaging requirements.
From shipping & packing crates to specialised timber cases, our wooden crates and cases are available both fully assembled and flat-packed for your convenience.
Need a unique wooden crate or case design? Our team excels in creating custom solutions to ensure your items fit seamlessly. Whether it's a single shipping crate or wooden crate bulk orders, Crate N Pack is here to assist.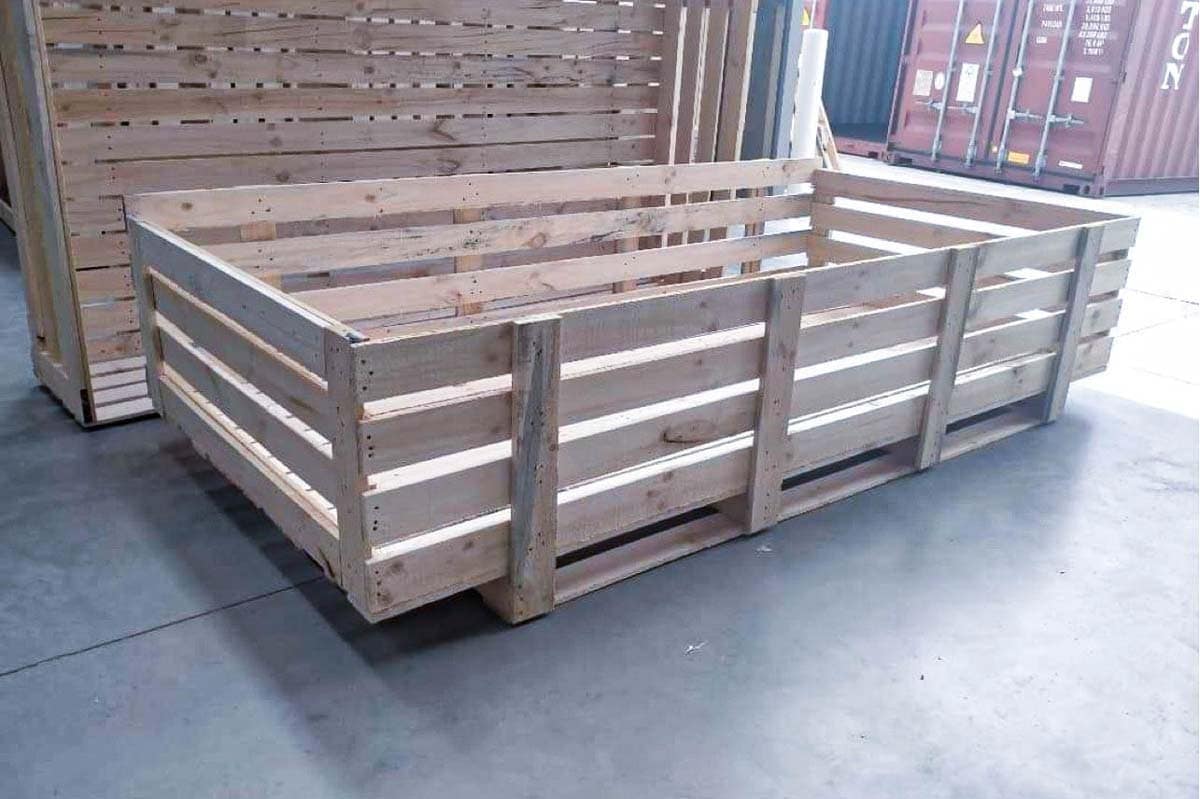 Export Packing Case
Custom Shipping Solutions
At Crate n Pack Solutions, our packing crates are designed for heavy-duty use and are the trusted choice for safeguarding high-value and fragile goods during shipping.
With a commitment to excellence and personalised customer service, Crate n Pack Solutions stands as your go-to crate supplier for unmatched quality in timber packaging and custom export solutions.
Custom Shipping Cases
Export Solutions
Crate n Pack Solutions is a trusted supplier of high-quality timber shipping crates &cases, designed for local or export use. Our shipping crates and cases are manufactured using heat treated timbers and export certification is available on request. 
Our experienced team of crate and case builders build export quality shipping crates, shipping cases, and plywood shipping boxes that can be customised with foam inserts, lockable latches, timber bracing and branding.
Our shipping wooden cases are Melbourne's trusted choice for safeguarding high-value and fragile goods during transport. Talk to our team about your requirements or request a quote.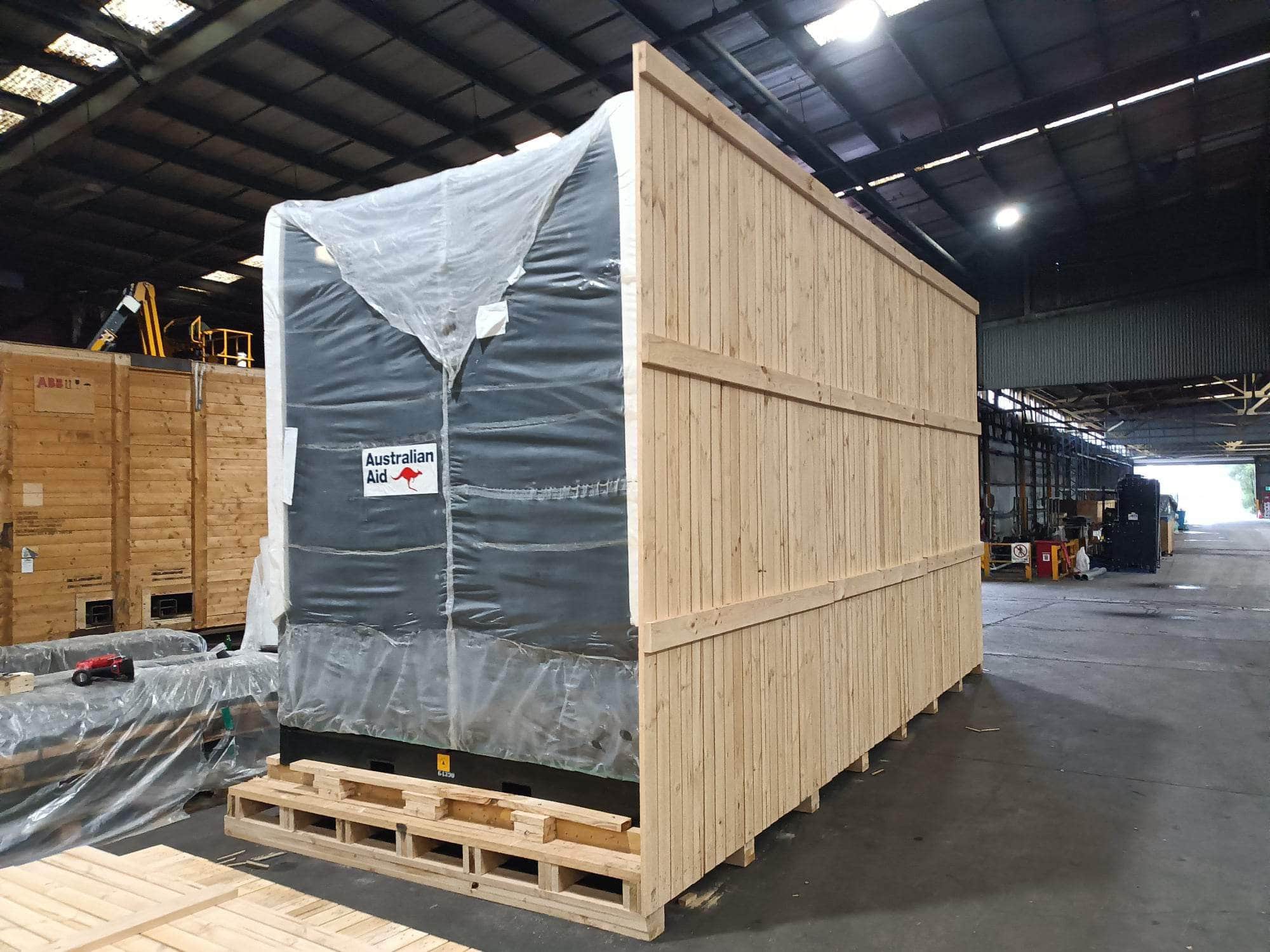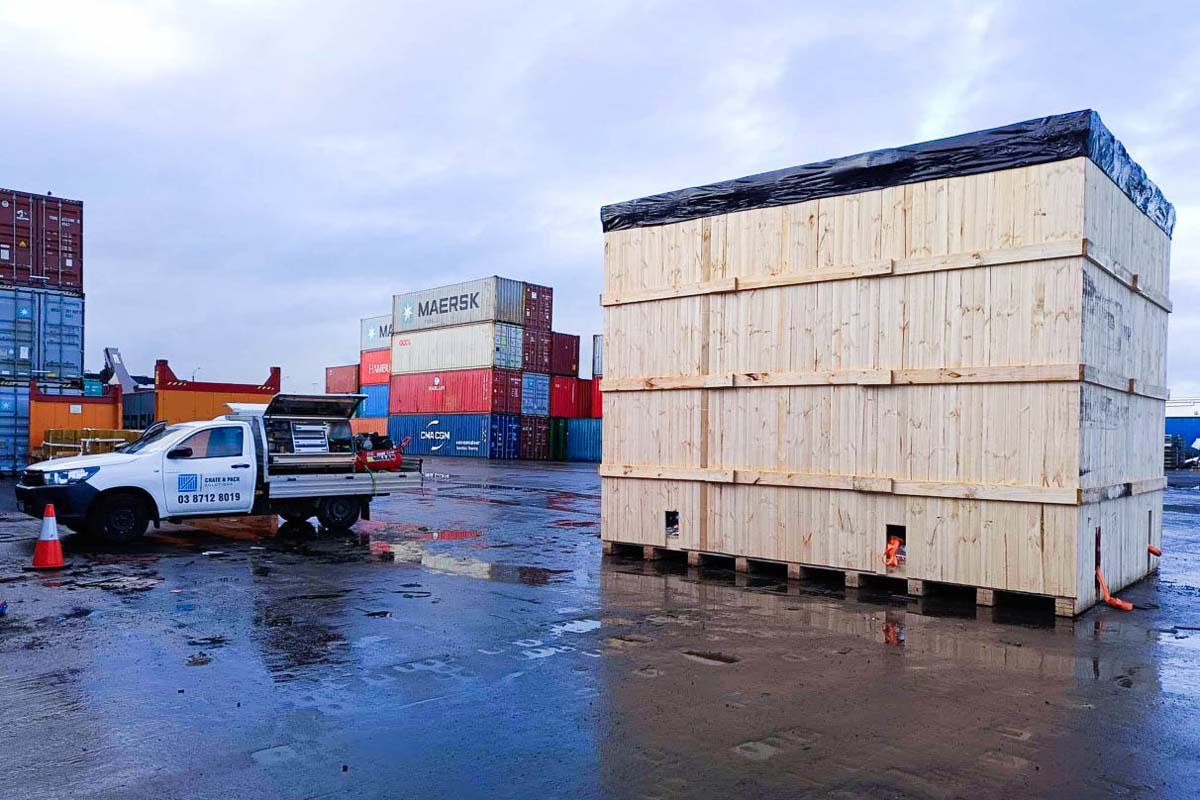 Shipping and Logistics Packaging Needs.
With our expertise in packaging and secure transportation, we ensure that your valuable cargo reaches its destination safely and on time. Discover how our innovative solutions and customer-centric approach can simplify your logistics and give you peace of mind. Join us in redefining excellence in the world of shipping and packaging.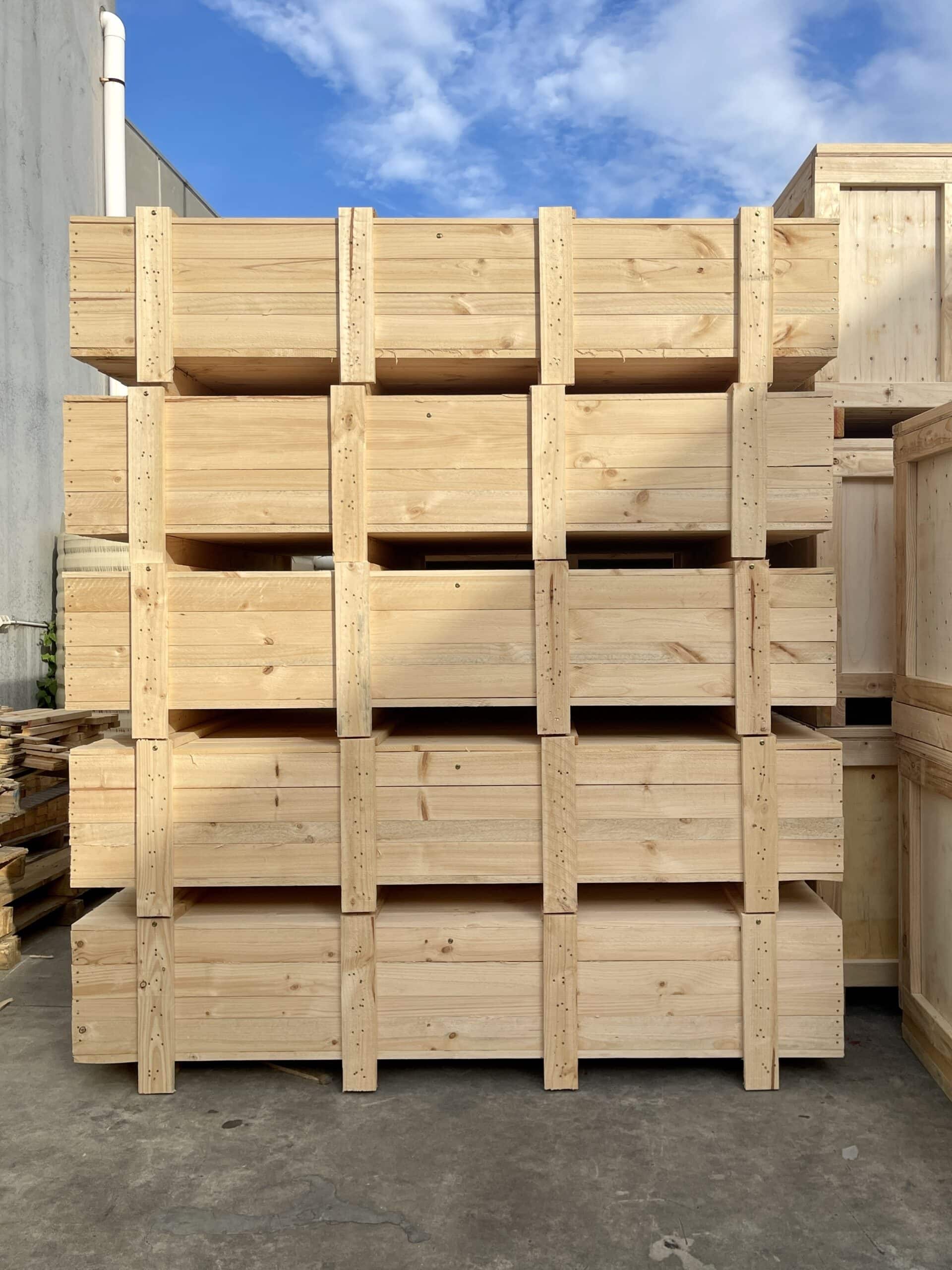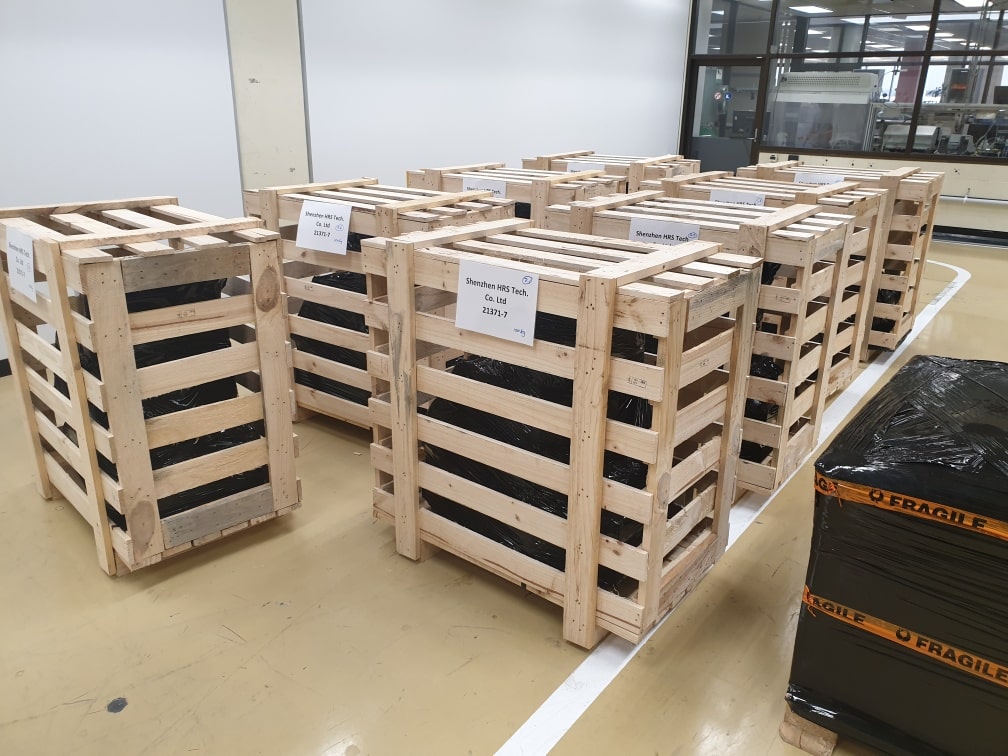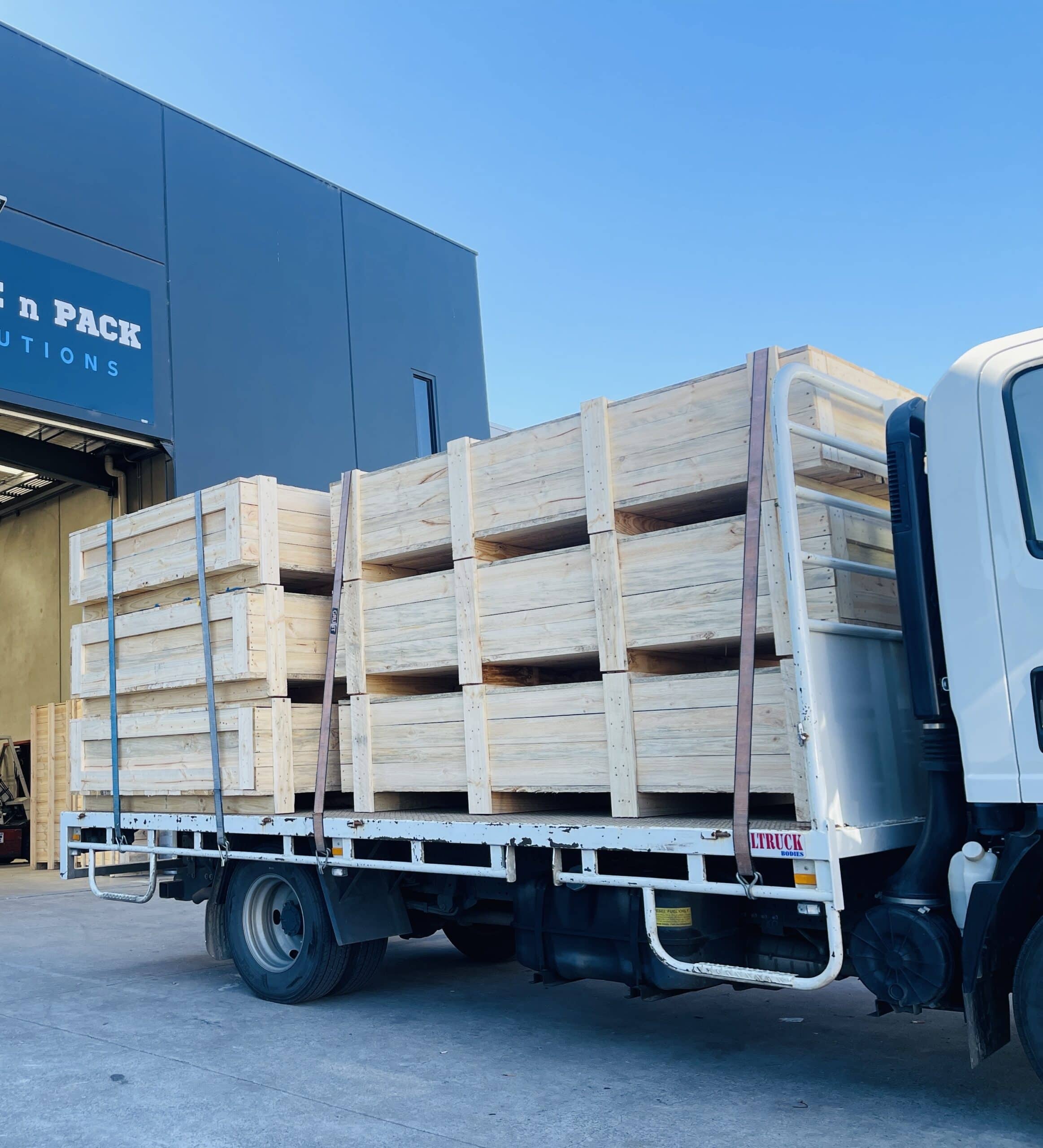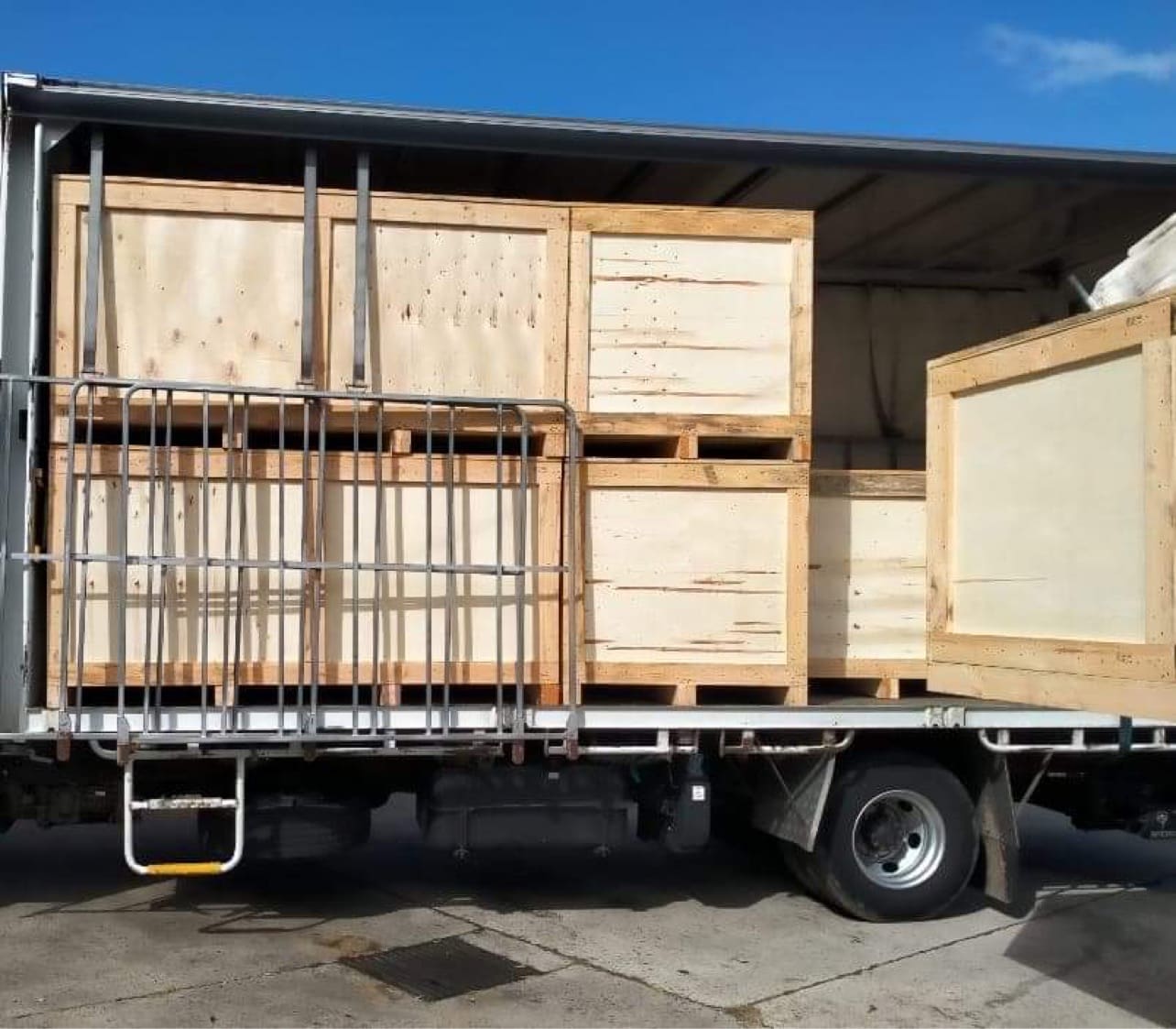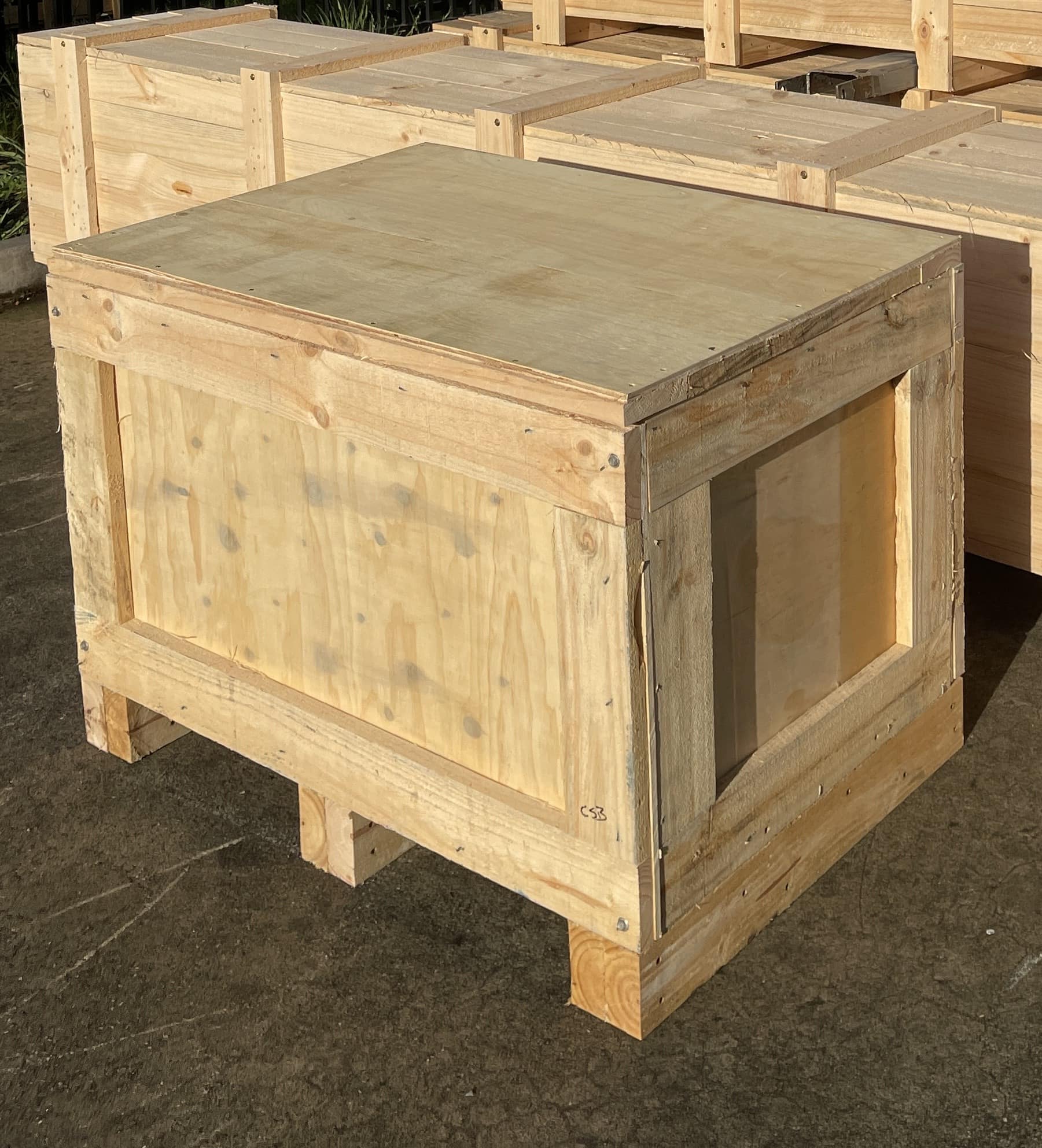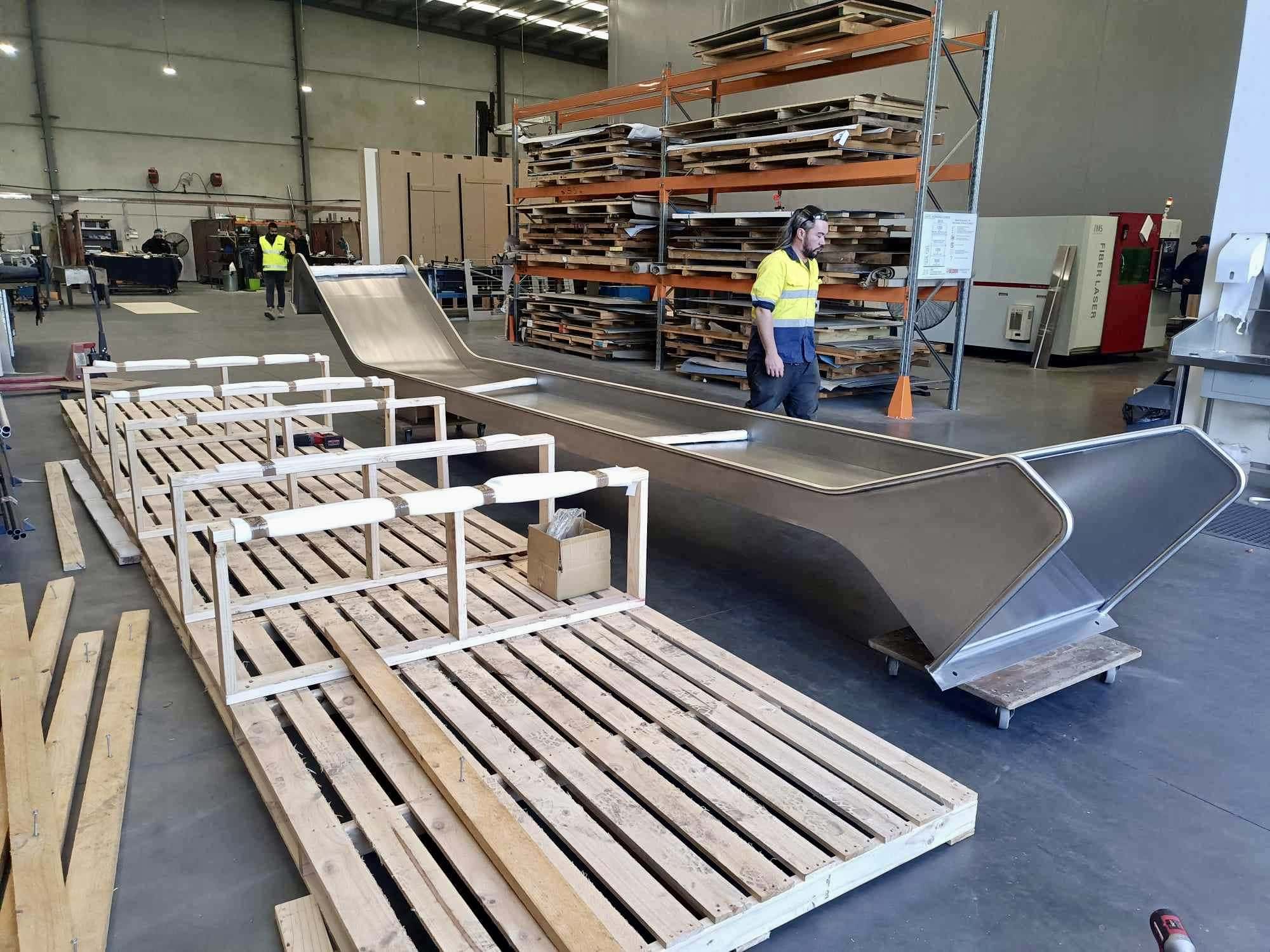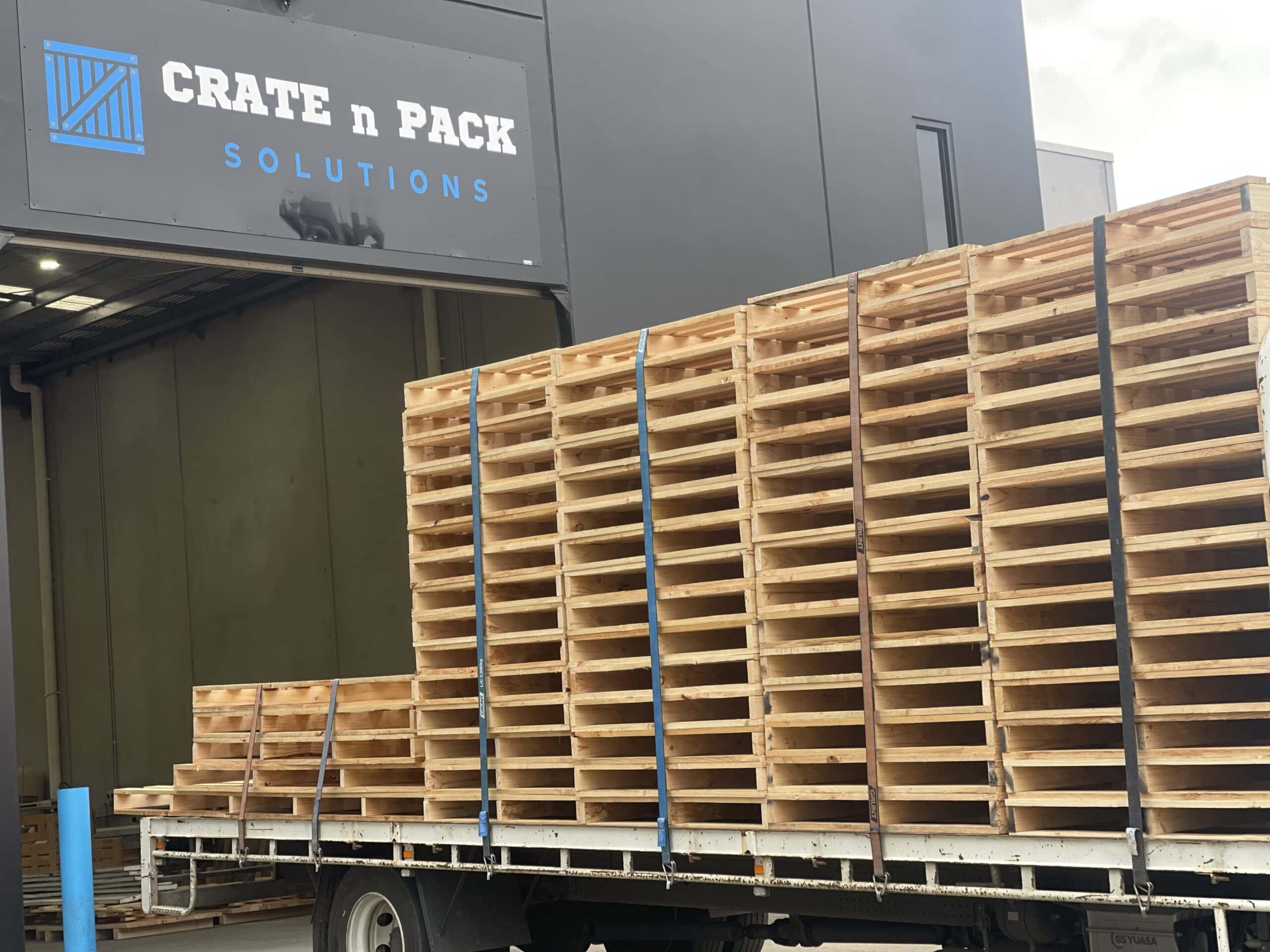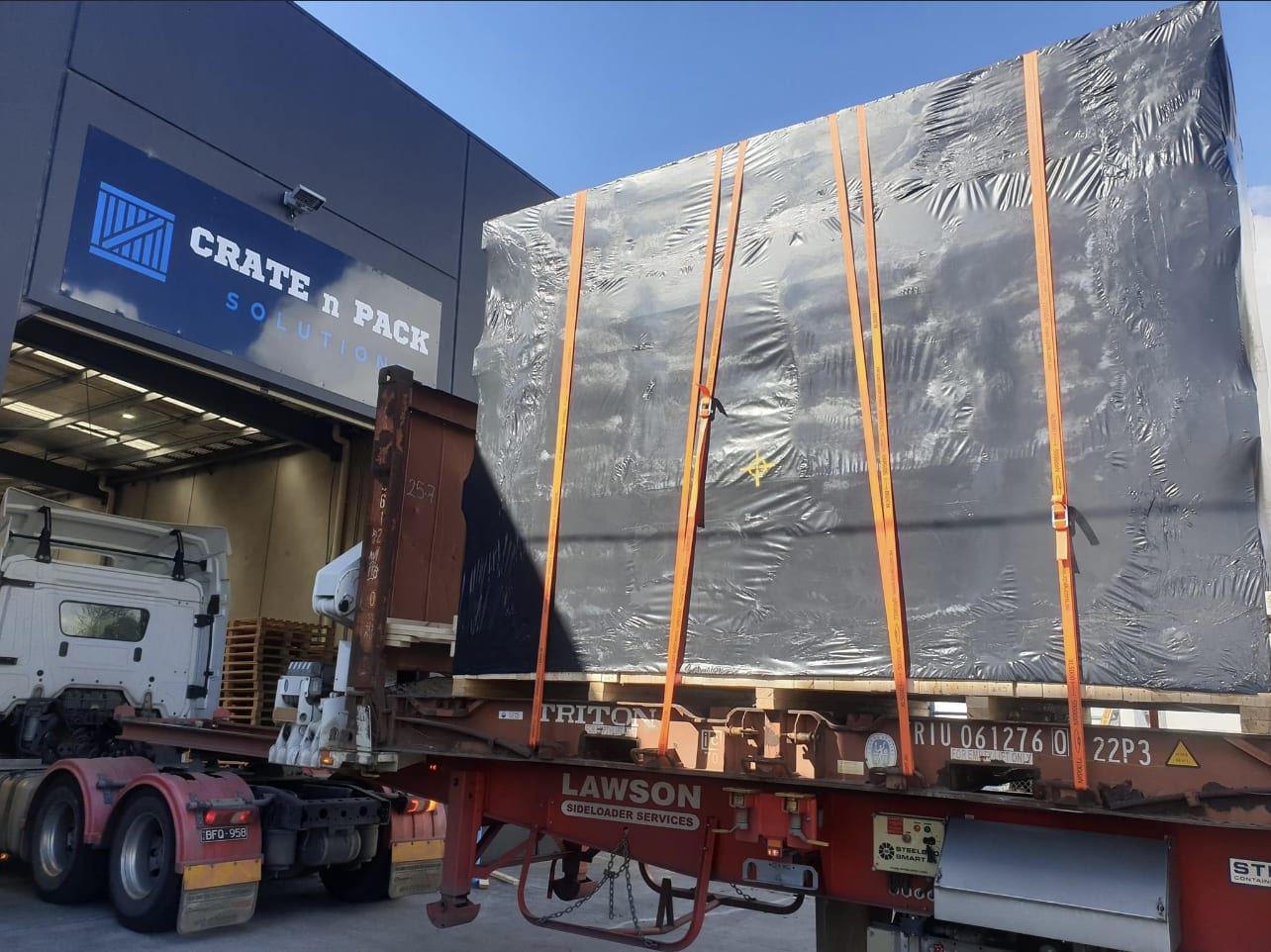 Why Choose Our Crate & Cases?
Crate n Pack Solutions offers precisely manufactured crates and cases, ensuring utmost protection during transit. Our products, designed for both fragile and robust items, guarantee adaptability and durability.
With a legacy of client satisfaction, choosing us means securing your shipments with unparalleled excellence.
What materials are used in the construction of Crate n Pack Solutions' crates and cases?
Our crates and cases are primarily crafted from high-quality timber, ensuring durability and robust protection for your items during transit.
Can I get a custom-designed crate or case for my specific shipping needs?
Absolutely! We specialise in creating bespoke solutions tailored to your unique requirements. Just provide us with the details, and our team will craft a crate or case to match.
How do your timber packaging solutions cater to fragile items?
Our timber packaging is designed with precision to safeguard fragile goods. We offer specialised glass packing crates and other solutions that provide added protection against shocks and impacts.
Are your crates and cases eco-friendly?
Yes, we prioritise sustainability. Our timber is sourced responsibly, and our manufacturing processes are designed to minimise environmental impact.
How long does it take to receive a custom order from Crate n Pack Solutions?
The lead time for custom orders varies based on complexity and volume. However, we always strive to deliver in the shortest possible time without compromising on quality.
To find out more about our products & services, simply fill in the form below and we will contact you to answer any questions you may.
At Crate n Pack Solutions, we understand that moving heavy and oversized goods can be a challenging task. Thats why we are here, to provide you with the assistance you need to make your project smooth and stress free. Don' hesitate to reach out to us for any assistance you need. We are here to offer you solutions. 
Whether you have questions about our timber shipping crates or need guidance on selecting the right timber packaging solution for your specific needs, our team is ready to help.
sales@cratenpacksolutions.com
For timber packaging products, services and solutions, give Crate N Pack Solutions a call today. Experience the convenience that comes with choosing Crate N Pack Solutions.
Cant find what your looking for?
Contact our friendly team on (03) 8759 1696 and let's chat about your requirements.