Premium Custom Pallets
Pallet Supplier In Melbourne
Crate n Pack Solutions is the go-to destination for businesses looking for custom pallets. Our team of experienced professionals has the expertise needed to design and create any shape and size pallet you need.
Our pallets are built using the latest technology and the highest quality materials, ensuring that Crate n Pack pallets can support any amount of weight and stand the test of time.
Get Your Custom Pallet Today!
2way Entry Pallets & Export Pallets

Machine Bases & Half Sized Pallets
Get A Free Quote
Fill in the form below or call us now on (03) 8759 1696
Looking for a reliable pallet supplier in Melbourne?
Unlock Your Custom Pallets with Crate N Pack Solutions.
Here at Crate n Pack Solutions, we manufacture custom pallets for both local and export markets including custom pallets, block pallets, skids, 2 way and 4 way custom pallets. We hold AWPSC Certification for exports, offering fumigated, kiln-dried, or heat-treated pallets, equipped with the necessary export certification.
Rely on our industry knowledge and expertise to deliver high quality pallets suitable for light, medium, and heavy-duty tasks across diverse sectors. From bulky machinery to delicate appliances, our custom pallets ensure safe transit and storage for enterprises, big and small.
Reach out to us today and lets have a chat!
Custom Pallets with Unmatched Durability and Design
Melbourne, Victoria
Our custom pallets offer unmatched strength, ideal for rigorous transportation needs across logistics, manufacturing, and construction sectors.
Our hardwood pallets are recognised for their durability and design flexibility, with custom options to address unique logistical challenges.
Trust in the quality and reliability of our pallets. For enquiries or orders, our team stands ready to assist.
Custom Pallets And Machine Bases
Melbourne, Victoria
At Crate n Pack Solutions, we manufacture durable machine bases and custom pallets tailored for various machinery types and specific shipping needs, suitable for both domestic and international transport.
Our range of custom pallets  include custom-designed machine bases, reinforced bases using LVL, Bolts, and Steel for heavyweight machines, and export pallet solutions. With full export certification, we offer fumigated, kiln-dried, or heat-treated pallets, compliant with ISPM standards for wooden packaging exports.
Need a resilient machine base or a tailored pallet? Reach out for expert guidance and a comprehensive packing and exporting quote.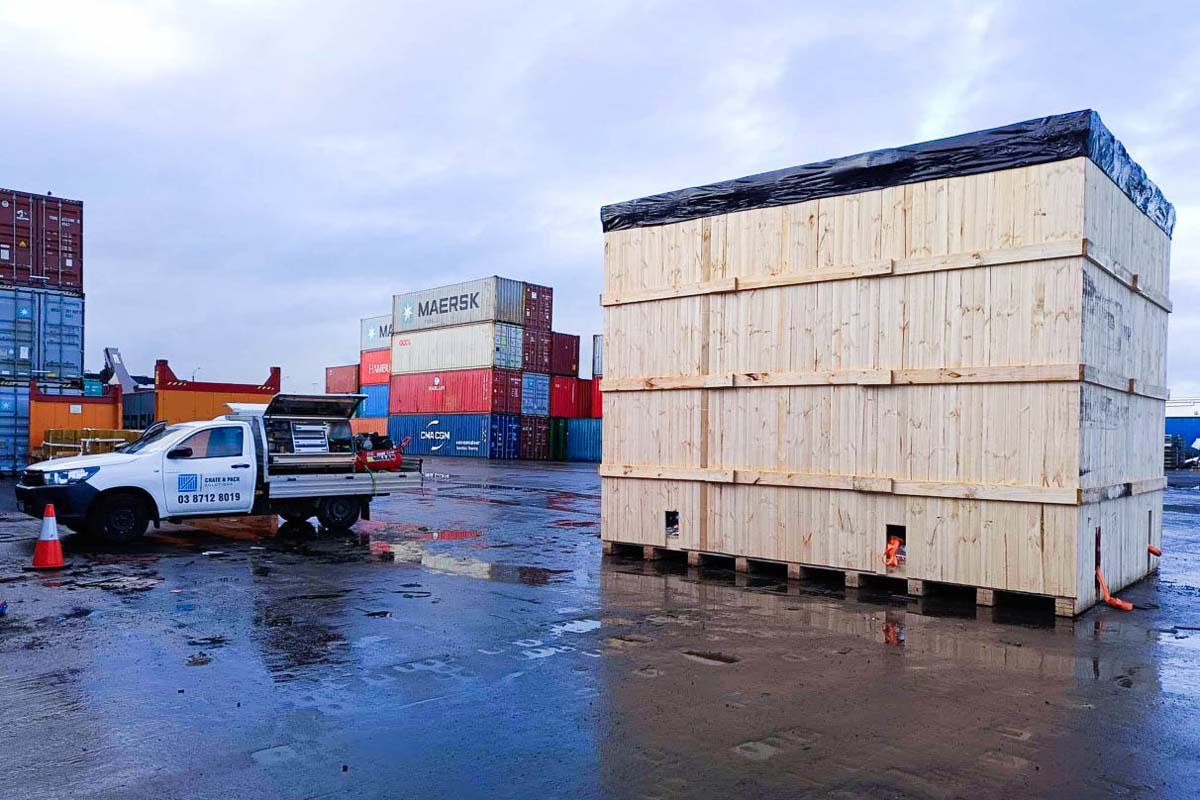 Shipping and Logistics Packaging Needs.
With our expertise in packaging and secure transportation, we ensure that your valuable cargo reaches its destination safely and on time. Discover how our innovative solutions and customer-centric approach can simplify your logistics and give you peace of mind. Join us in redefining excellence in the world of shipping and packaging.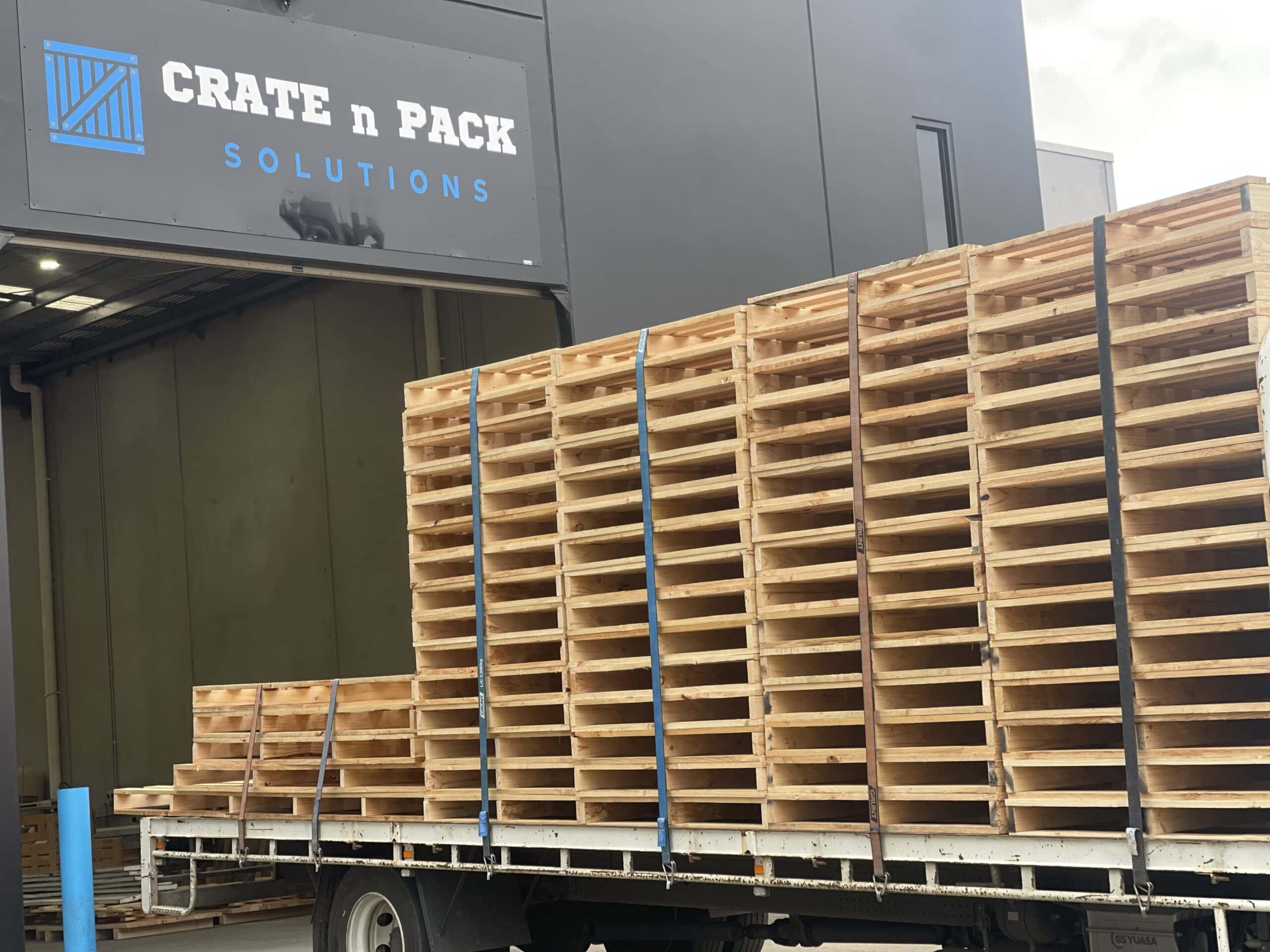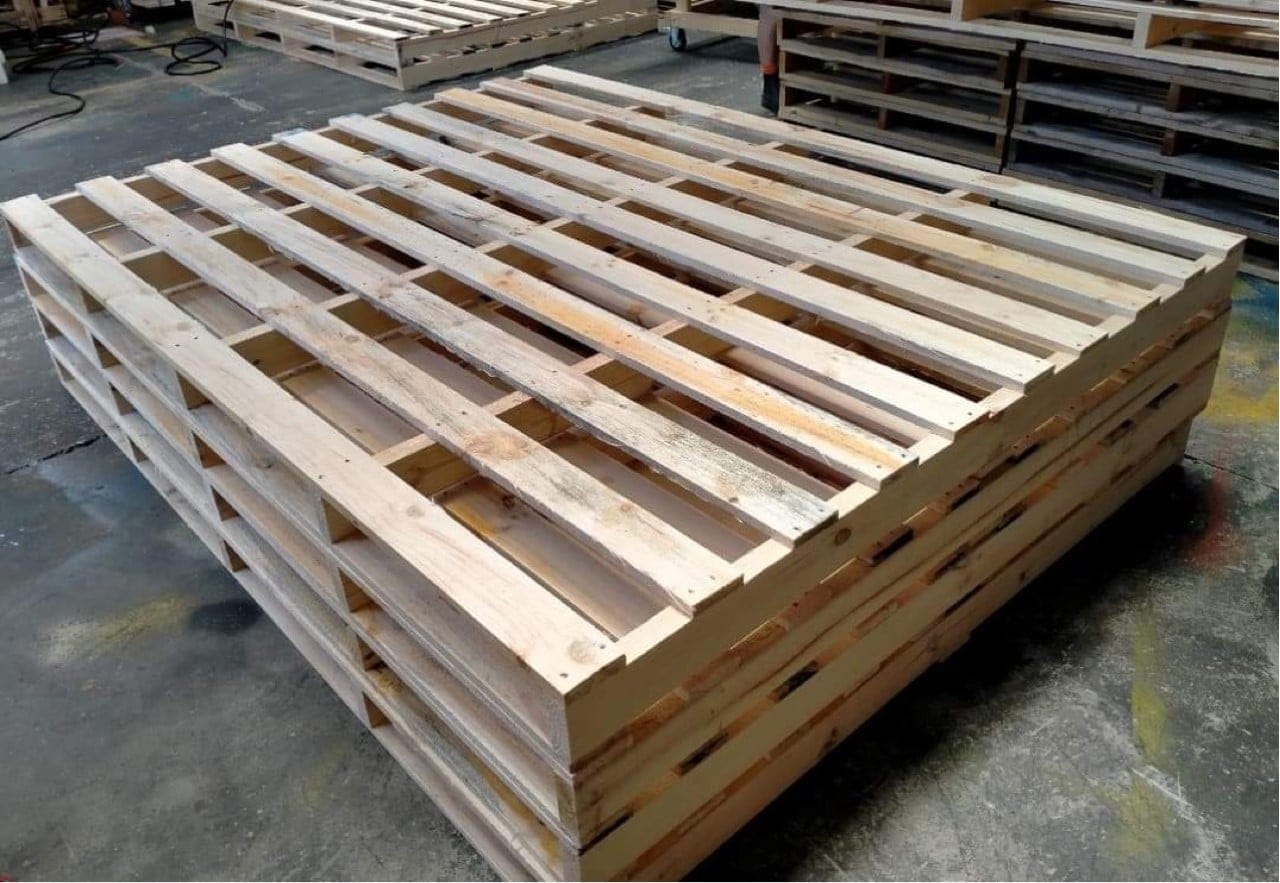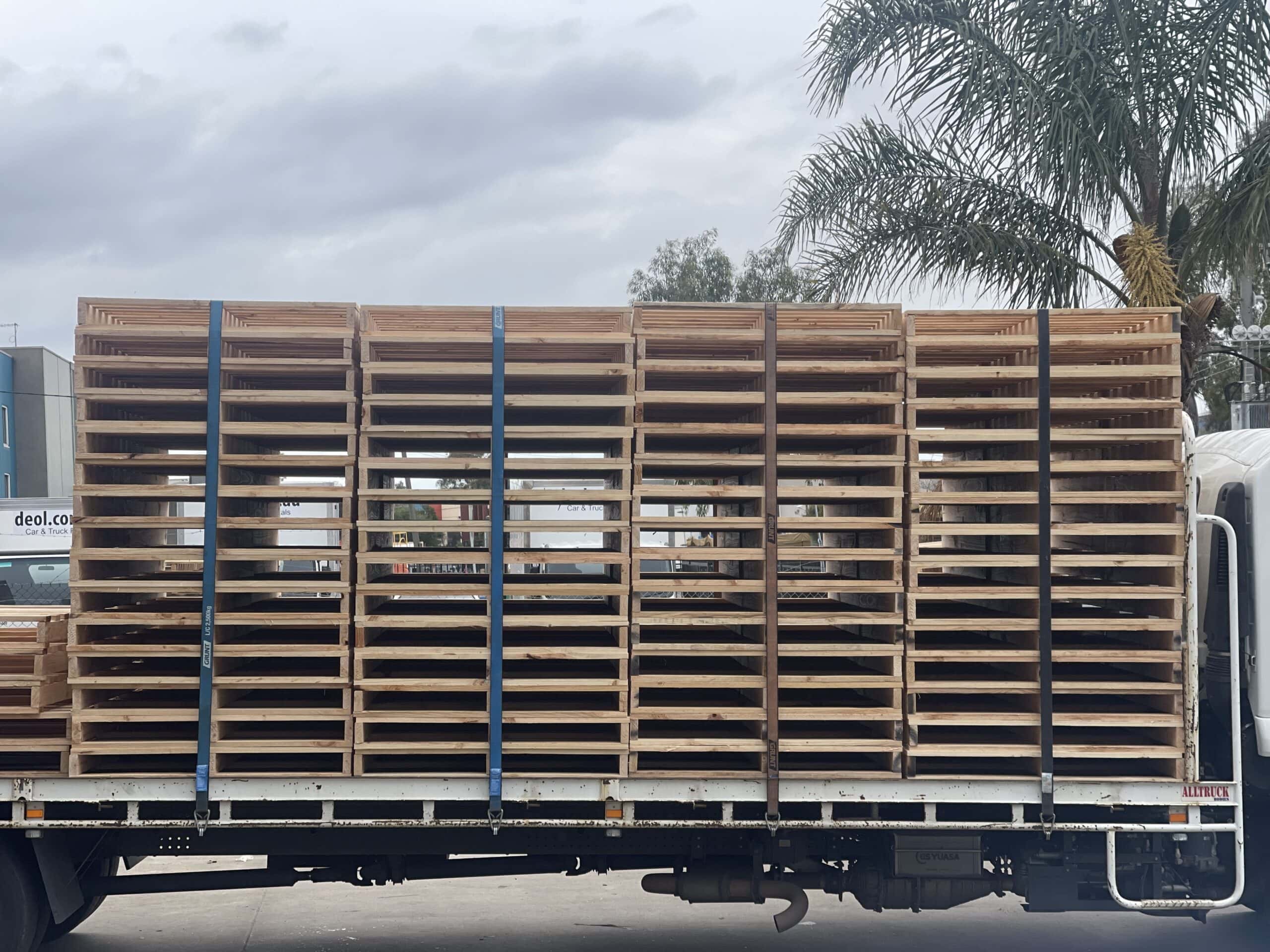 Why Opt for Crate n Pack Solutions?
At Crate n Pack Solutions, we champion the art of bespoke pallet craftsmanship. With a forte in producing premium hardwood custom pallets, we address the intricate demands of industries spanning logistics to construction.
Each pallet is a testament to quality, designed to endure challenging transportation conditions, ensuring your goods' safety. Beyond just product excellence, our dedicated team offers unparalleled guidance, ensuring your logistical needs are seamlessly met.
Dive into a world where durability meets precision — choose Crate n Pack Solutions for your pallet requirements.
What materials do you use for your custom pallets?
We primarily use high-grade hardwood timber for our pallets, ensuring both durability and functionality. This material ensures the pallets can withstand rigorous transportation conditions and serve various industrial needs.
How do your hardwood pallets compare to standard wooden pallets?
Our hardwood pallets offer superior strength and resilience compared to standard wooden pallets. Crafted from premium hardwood timber, they are designed for rigorous demands, making them the preferred choice for industries like logistics, manufacturing, and construction.
Can I request a custom design tailored to my logistical challenges?
Yes! We pride ourselves on offering bespoke pallet solutions. Share your unique logistical challenges with our team, and we'll design a custom pallet that aligns perfectly with your requirements.
What industries do your custom pallets cater to?
Our hardwood pallets cater to a wide range of sectors, including but not limited to logistics, manufacturing, and construction. Given their robust design and exceptional quality, they are versatile enough for various industrial applications.
To find out more about our products & services, simply fill in the form below and we will contact you to answer any questions you may.
At Crate n Pack Solutions, we understand that moving heavy and oversized goods can be a challenging task. Thats why we are here, to provide you with the assistance you need to make your project smooth and stress free. Don' hesitate to reach out to us for any assistance you need. We are here to offer you solutions. 
Whether you have questions about our timber shipping crates or need guidance on selecting the right timber packaging solution for your specific needs, our team is ready to help.
For timber packaging products, services and solutions, give Crate N Pack Solutions a call today. Experience the convenience that comes with choosing Crate N Pack Solutions.
Crate n Pack Solutions manufacture wooden crates, cases, plywood cases for both local and export markets. We specialise in on-site packing of industrial machines and equipment and boast an exclusive in-house machine and container export service.
Contact us for all your wooden packaging requirements.
Wooden crates, cases & plywood boxes
Shipping Crates
Packing Crates
Export Crates
Plywood Crates
Budget Crates
Address

36 Nicholas Drive

Dandenong South

Melbourne, Victoria

Australia 3175

Email

sales@cratenpacksolutions.com