Shrink Wrapping Services
Get Your Items Wrapped by Crate n Pack Today!
We specialise in shrink-wrapping and sealing anything that requires protection from the elements during transit. Shrink-wrapping protects from water damage, dust, moisture damage, and corrosion. 
Our team are highly skilled in shrink-wrapping and has the expertise to shrink-wrap any shape or size object to the highest standard. 
Superior wrap finish and reliability
Get A Free Quote
Fill in the form below or call us now on (03) 8759 1696
Expert Shrink-Wrapping Solutions for Safe Transit
Secure Your Items: Trust Our Proven Shrink-Wrapping!
Navigating the challenges of machinery  transportation requires specialised solutions, and this is our speciality here at Crate n Pack Solutions. 
Our core expertise lies in industrial shrink-wrapping, a technique designed to shield machinery and sensitive equipment from the unpredictable elements and corrosion damage they might face during transit.
Whether it's sensitive equipment or a heavy machinery, our shrink wrapping services ensure that every item is meticulously sealed, offering unparalleled protection against rust, moisture and other contaminants. 
Shrink Wrap: Comprehensive Protection
Melbourne, Victoria
Water damage, dust, moisture, and corrosion threats are ever-present during transportation. Our shrink-wrapping services act as a robust barrier against these environmental adversaries.
By choosing our shrink wrap services, you're investing in the longevity of your items, ensuring they remain pristine and untouched by external threats, no matter where they're headed.
Shrink-Wrapping:
No Shape Too Odd, No Size Too Large
Melbourne, Victoria
Every item is unique, and so is our approach to protecting it. Our team, backed by years of experience and unparalleled skill, takes pride in its ability to shrink-wrap objects of any shape or size to perfection.
With a commitment to upholding the highest standards, we guarantee that your items are wrapped with precision, care, and expertise, ready to face their journey ahead.
Choose Proven Protection: Try Our Shrink-Wrapping Today!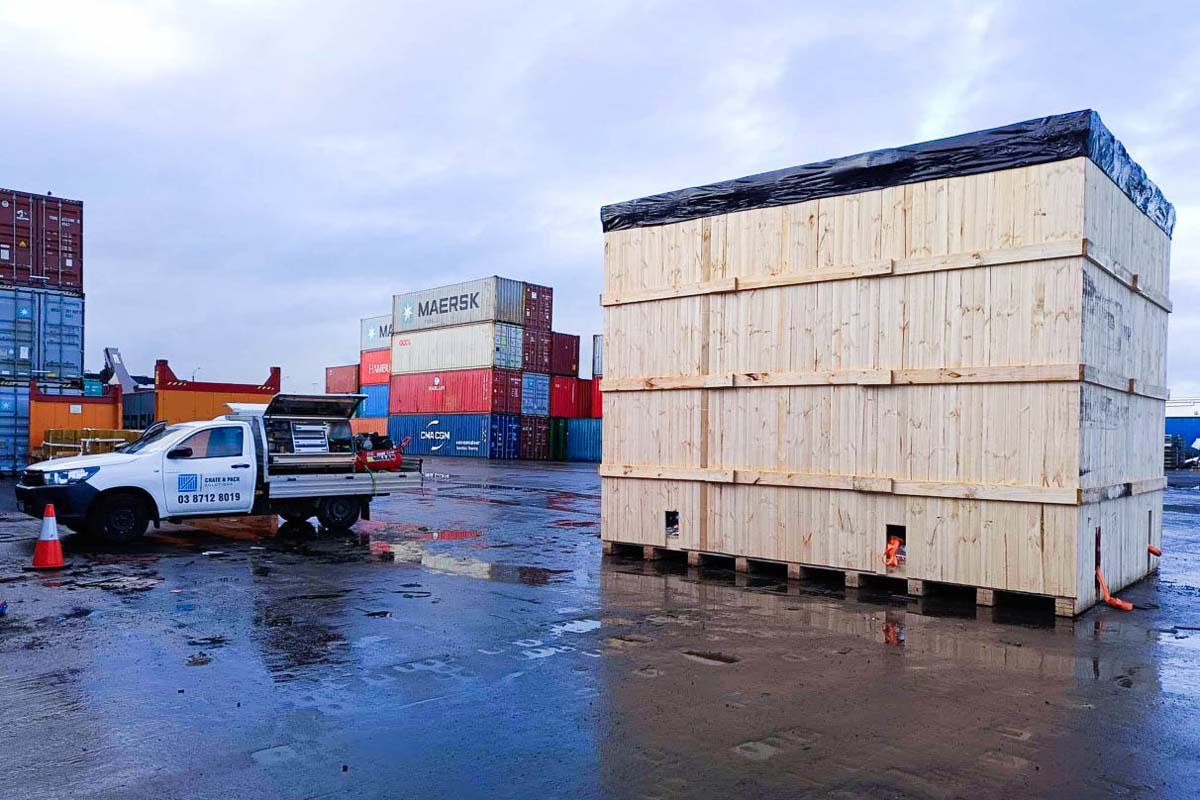 Shipping and Logistics Packaging Needs.
With our expertise in packaging and secure transportation, we ensure that your valuable cargo reaches its destination safely and on time. Discover how our innovative solutions and customer-centric approach can simplify your logistics and give you peace of mind. Join us in redefining excellence in the world of shipping and packaging.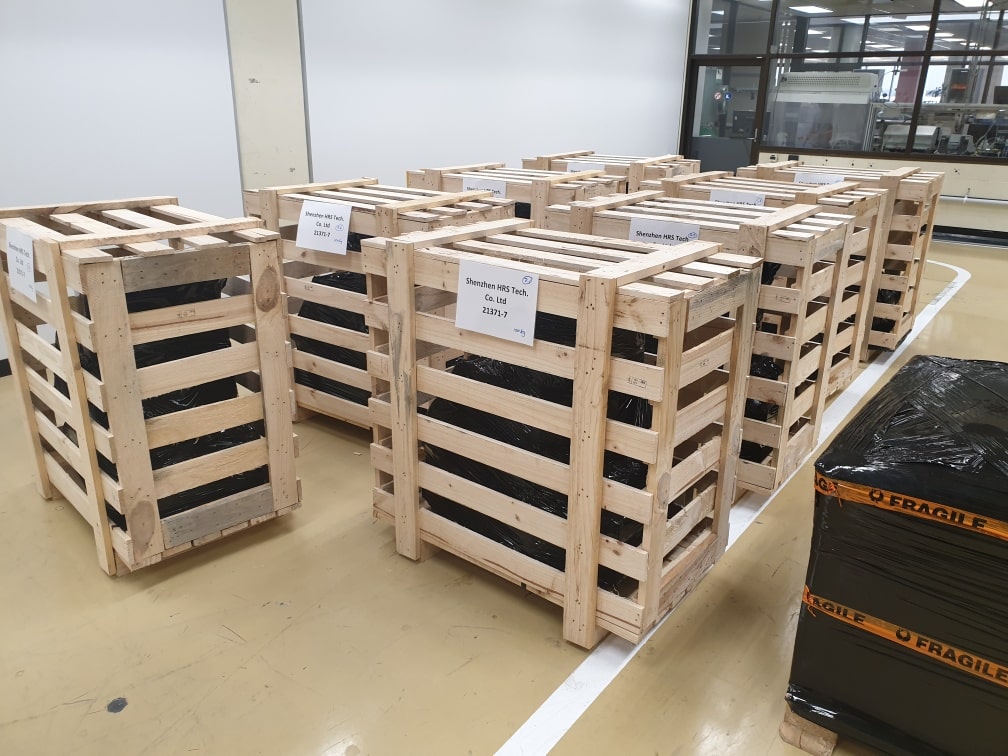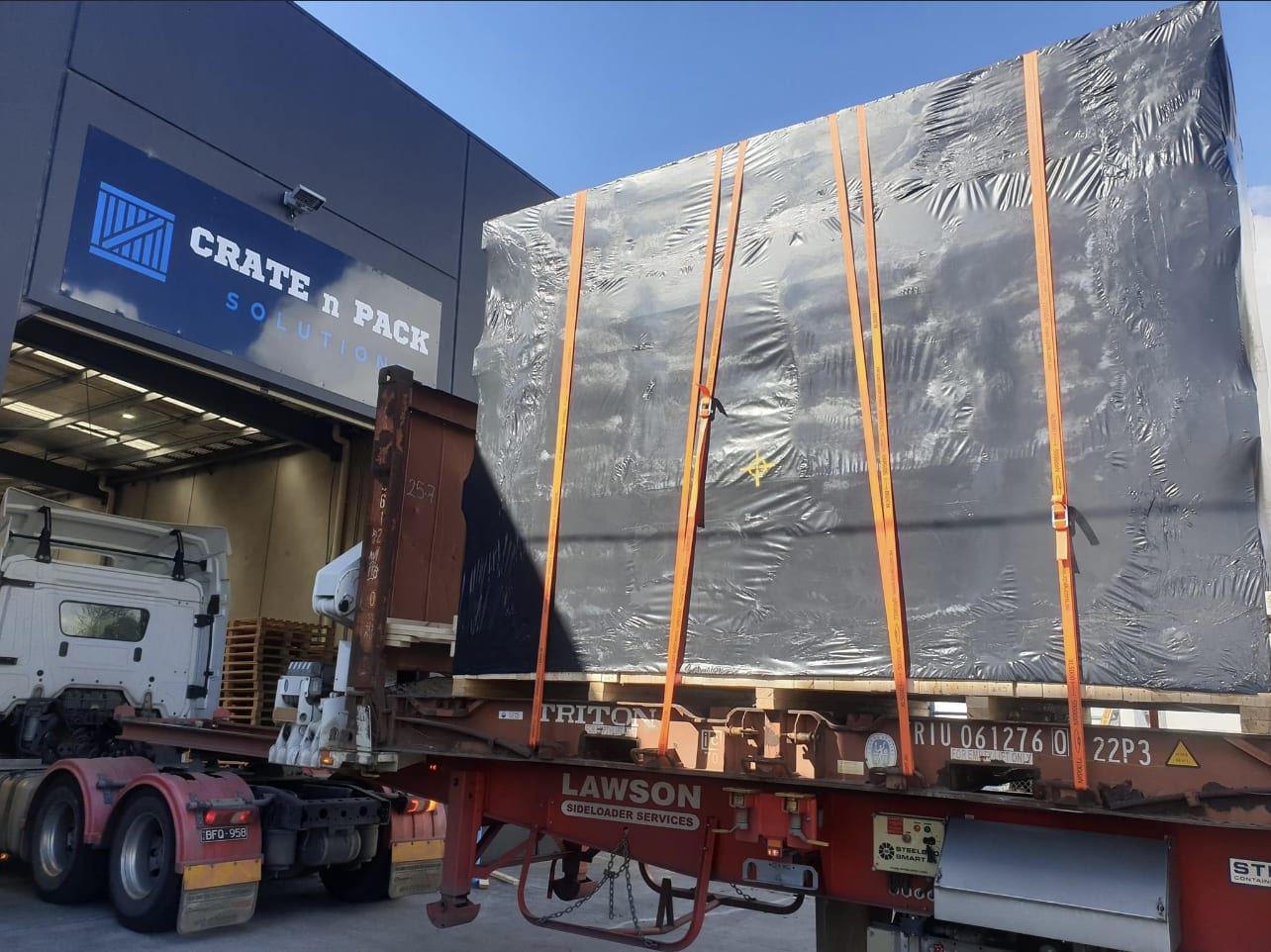 Why Choose Our
Shrink-Wrapping Services?
In a world of unpredictable elements, our shrink-wrapping stands as a trusted shield. Our expert team ensures every item, big or small, is protected from threats like moisture and dust. It's not just about wrapping. It's about delivering peace of mind.
With us, you're not just getting a service, but a promise of quality and care. Secure your valuables with the best in the business.
What is the primary purpose of your shrink-wrapping services?
At Crate n Pack Solutions, our shrink-wrapping services are designed to protect items from environmental threats during transit, ensuring they remain safe from water damage, dust, moisture, and corrosion.
Can you handle objects of any size and shape for shrink-wrapping?
Absolutely! The team at Crate n Pack Solutions has the expertise to shrink-wrap objects of any shape or size, ensuring a snug fit and maximum protection.
How does shrink-wrapping compare to other protective packaging methods?
Shrink-wrapping, as offered by Crate n Pack Solutions, provides a more tailored protection, conforming to the item's shape. This ensures fewer gaps and better defence against environmental elements compared to traditional packaging.
Is the material used in shrink-wrapping environmentally friendly?
At Crate n Pack Solutions, we are committed to sustainability. We use materials that are recyclable and have minimal environmental impact without compromising on protection.
How long does the shrink-wrapping process take?
The duration depends on the item's size and complexity. However, our team at Crate n Pack Solutions is trained for efficiency, ensuring your items are protected and ready for transit in the shortest time possible.
To find out more about our products & services, simply fill in the form below and we will contact you to answer any questions you may.
At Crate n Pack Solutions, we understand that moving heavy and oversized goods can be a challenging task. Thats why we are here, to provide you with the assistance you need to make your project smooth and stress free. Don' hesitate to reach out to us for any assistance you need. We are here to offer you solutions. 
Whether you have questions about our timber shipping crates or need guidance on selecting the right timber packaging solution for your specific needs, our team is ready to help.
For timber packaging products, services and solutions, give Crate N Pack Solutions a call today. Experience the convenience that comes with choosing Crate N Pack Solutions.