Premium Plywood + Timber Cases
Get Your Custom Plywood Shipping Case Today!
Welcome to Crate n Solutions, leading manufacturer of plywood + timber cases for industrial operations across Melbourne. 
Based in Dandenong South, we manufacture a wide range of plywood cases for all types of industrial packaging needs. Our heavy-duty and light duty timber & ply boxes are the perfect solution for all of your timber packaging needs.
Plywood + Timber Cases
Talk to Us about Your Perfect Plywood Box Today!
When it comes to transportation, our range of light and heavy duty plywood cases are the perfect option. Plywood cases are typically lighter than your standard timber case which makes plywood boxes a great option for air freight. We have a range of extras options such as hinges, clasps, and castors wheels making plywood cases a popular choice for Trade Shows.
What's more, our ply cases can be customised to meet your specific needs, making them reusable for events like trade shows and alike.. At Crate n Pack Solutions, we specialise in providing custom-made lightweight plywood + timber packaging solutions.
Contact our sales team at (03) 8759 1696 for more information.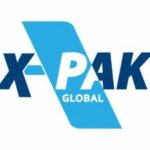 Here at Crate N Pack Solutions, we manufacture a wide range of wooden cases for safe and secure transport or storage of heavy, fragile or sensitive goods. From fully enclosed cases to open slatted wooden crates. With our timber packaging options, Crate n Pack has you covered!
We offer fast delivery times on wooden crates, including shipping crates, export crates, packing and storage crates for both local and export markets. With our wide range of timber packaging and exceptional customer service, Crate n Pack Solutions is Melbourne's go-to shipping crate supplier. 
We custom make all our wooden boxes from either plywood, timber or a combination of both for both local & export markets. With our range of optional extras such as branding options, castor wheels, locks, hinges and clasps help make our ply cases the perfect solution to safely transport your goods.
Custom Plywood + Timber Cases for all Industries
Plywood Shipping Case Solutions
At Crate n Solutions, we supply our plywood cases in either fully assembled or flat-packed (DIY) form. We can include optional extras such as foam lining and inserts, castor wheels, ramps, hinges and clasps making our plywood boxes the ultimate solution for trade shows. 
Top/Side Loading
Budget 5mm- Heavy Duty 25mm Thickness
Trade Show Style Cases
Our plywood boxes can be made to your specifications for local and export markets. No wooden crate or plywood case job is too big or too small. Contact us today and let's chat about your requirements.
Custom Plywood & Timber Cases
Trade Show Case Specialists
Customising your plywood case, allows you to protect your goods while they are in transit. It also makes for the most cost-effective way to send your goods to their next trade show. Customisation is a popular option as your box is the exact size you require, and there is no empty space taking up room in your shipping containers.
Side/Top Loading
Foam Lining + Inserts
Castor Wheels
Ramps
Hinges & Clasps
Flat Packed or Fully Assembled
If you are sending your goods overseas and require an export certificate, we will provide you with a certificate upon delivery of your boxes.
To discuss your plywood case requirements or to arrange a free quote, call our team on (03) 8759 1696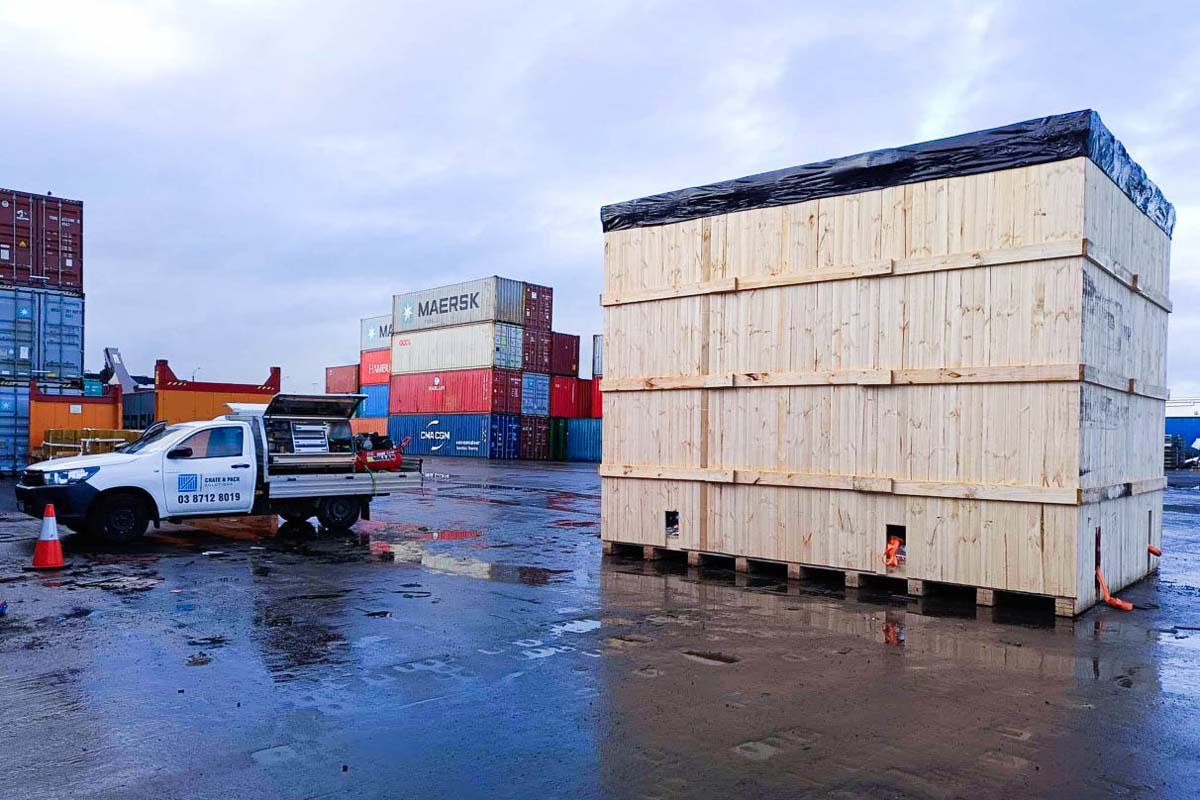 Your trusted Packaging Partner
With our expertise in packaging and secure transportation, we ensure that your valuable cargo reaches its destination safely and on time. Discover how our innovative solutions and customer-centric approach can simplify your logistics and give you peace of mind. Join us in redefining excellence in the world of shipping and packaging.
Why Opt for Our Plywood Expertise?
Entrust your needs to a leader in plywood craftsmanship. Our dedication to quality, innovation, and sustainability sets us apart. We blend traditional techniques with modern insights, delivering products that stand the test of time while making a statement in style.
What type of plywood do you use for the cases?
We utilise premium-grade plywood, specifically chosen for its durability and resistance. By sourcing the best materials, we ensure our plywood cases can withstand various conditions, providing both functionality and a lasting aesthetic appeal.
Are your plywood cases eco-friendly?
Yes, they are! Sustainability is at the heart of our business. Our plywood is responsibly sourced from certified suppliers, ensuring minimal environmental impact. Furthermore, the materials used are biodegradable, making our cases an environmentally-conscious choice.
Can I request custom dimensions for my plywood case?
Yes, you can! We understand that every need is unique. Our team is skilled in crafting cases to your specified dimensions, ensuring a perfect fit for your items, whether for storage or transportation. Just share your requirements, and we'll handle the rest.
How do I care for and maintain my plywood case?
Maintaining our plywood cases is straightforward. Regularly dusting and occasionally wiping with a damp cloth will keep the case looking new. Avoid exposure to excessive moisture, and if the wood appears dry, you can apply a light wood conditioner to maintain its sheen.
How long does it take to receive a custom order?
The timeline for custom orders can vary based on complexity and volume. Typically, once we have all the specifications, it takes 10-15 business days to craft and ship your custom plywood case. We always prioritize quality and precision in every piece we create.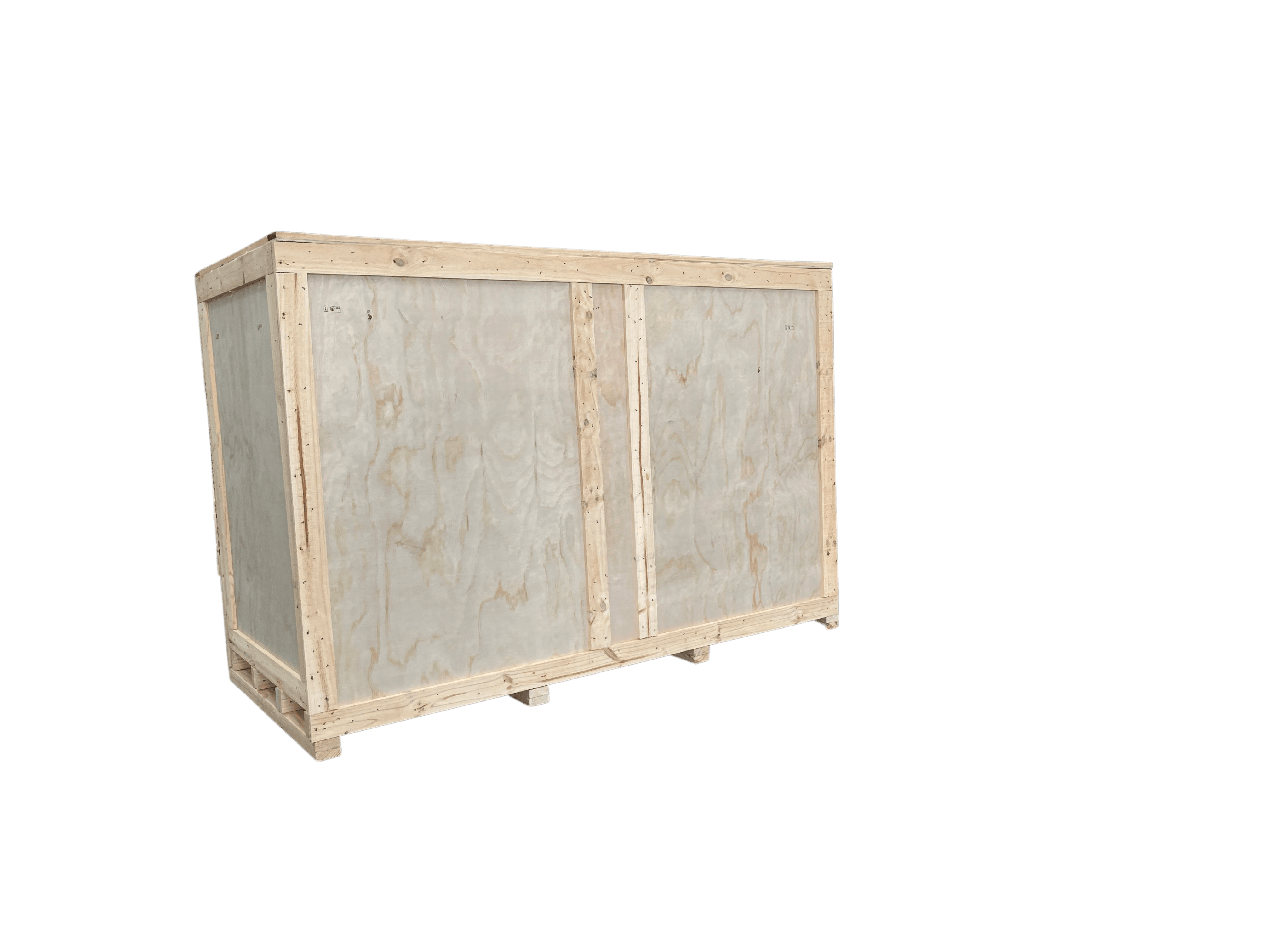 To find out more about our products & services, simply fill in the form below and we will contact you to answer any questions you may.
At Crate n Pack Solutions, we understand that moving heavy and oversized goods can be a challenging task. Thats why we are here, to provide you with the assistance you need to make your project smooth and stress free. Don' hesitate to reach out to us for any assistance you need. We are here to offer you solutions. 
Whether you have questions about our timber shipping crates or need guidance on selecting the right timber packaging solution for your specific needs, our team is ready to help.
For timber packaging products, services and solutions, give Crate N Pack Solutions a call today. Experience the convenience that comes with choosing Crate N Pack Solutions.