Wooden Pallets, Custom Pallets & More
Pallet Supplier based in Dandenong South
At Crate n Pack Solutions, we manufacture a wide range of wooden pallets including plain pallets, export pallets, block pallets and custom pallets, in standard and custom dimensions. Our expertise in the pallet industry allows us to cater to small orders and bulk orders efficiently and effectively. Whether you require wooden pallets for transportation, or heat treated pallets for export, we have the perfect pallet solution for you.
Contact Crate N Pack Solutions today to discuss your pallet requirements and let us assist you in finding the perfect pallet solution for your needs.
Standard & Custom Wooden Pallets

Export Certification Available on Request

Small to Bulk Orders Welcome
Get A Free Quote
Fill in the form below or call us now on (03) 8759 1696
Custom Pallets from Crate N Pack Solutions
Pallet Supplier in Melbourne
Here at Crate N Pack Solutions, we manufacture a wide range of standard and custom pallets for both local and export use. Whether you require plain pallets, export pallets, block pallets or seeking more customised options, Crate n Pack have got you covered. 
Choose from our extensive range of wooden pallets, manufactured to meet the highest quality and export standards. We understand the importance of durability and reliability when it comes to wooden pallets, which is why our products are designed to withstand heavy loads and provide optimal safety.
We offer fast delivery and lead times for customers located across Melbourne. Contact us today and experience the Crate n Pack difference today, 
Your Trusted Pallet Supplier
Based in Dandenong South
Optimising Operations
with Our Export Pallets
Melbourne, Victoria
Crate n Pack Solutions manufacture a range of Export Pallets, providing reliable solutions for international shipping needs. The export pallet range includes standard options to meet global shipping standards, as well as custom pallets tailored to requirements. Our pallets are built for durability, capable of withstanding the challenges of long-distance transportation.
Global Standards: Our export pallets comply with international shipping regulations, ensuring a seamless transit process.

Quality Assurance: Rigorous quality checks guarantee that every pallet leaving our facility meets the highest industry standards.

Expert Consultation: Unsure about the best export pallet for your needs? Our experienced team is ready to provide personalised guidance to meet your unique shipping challenges.

Timely Delivery: We understand the importance of timely shipments. Count on us for prompt delivery to keep your supply chain running smoothly.
Crate n Pack Solutions ensures compliance with international regulations, rigorous quality checks, expert consultation, and timely delivery, making them a trusted partner for businesses seeking high-quality export pallets that guarantee the safe and efficient transit of goods across borders.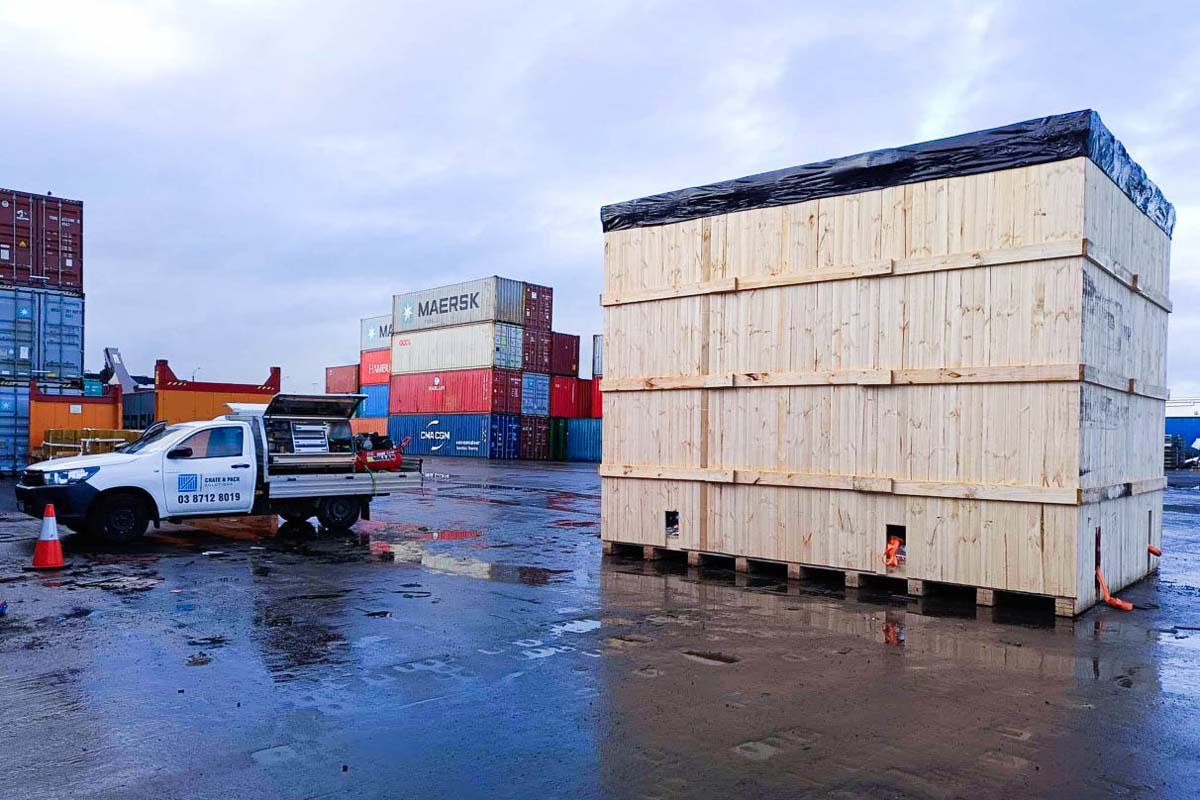 Shipping and Logistics Packaging Needs.
With our expertise in packaging and secure transportation, we ensure that your valuable cargo reaches its destination safely and on time. Discover how our innovative solutions and customer-centric approach can simplify your logistics and give you peace of mind. Join us in redefining excellence in the world of shipping and packaging.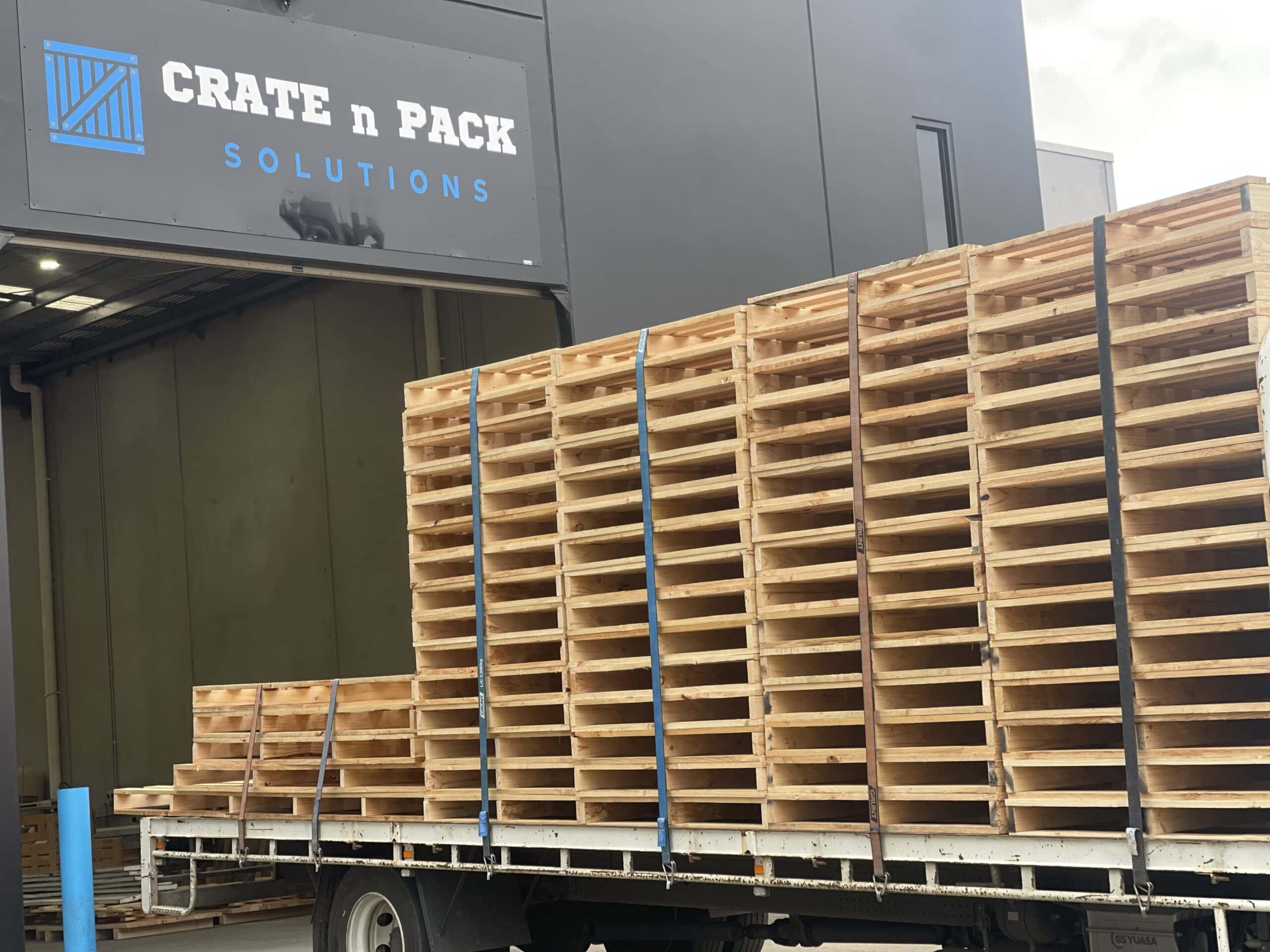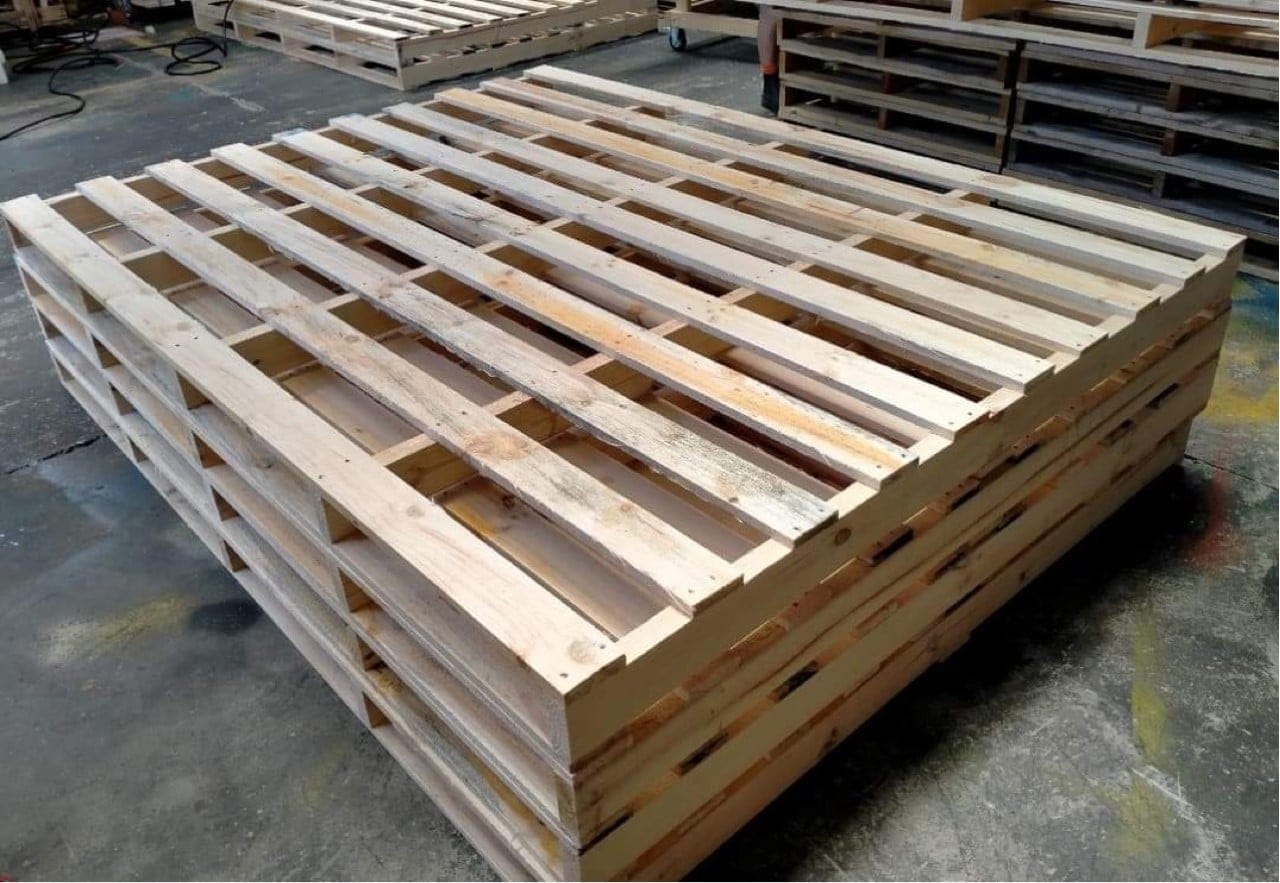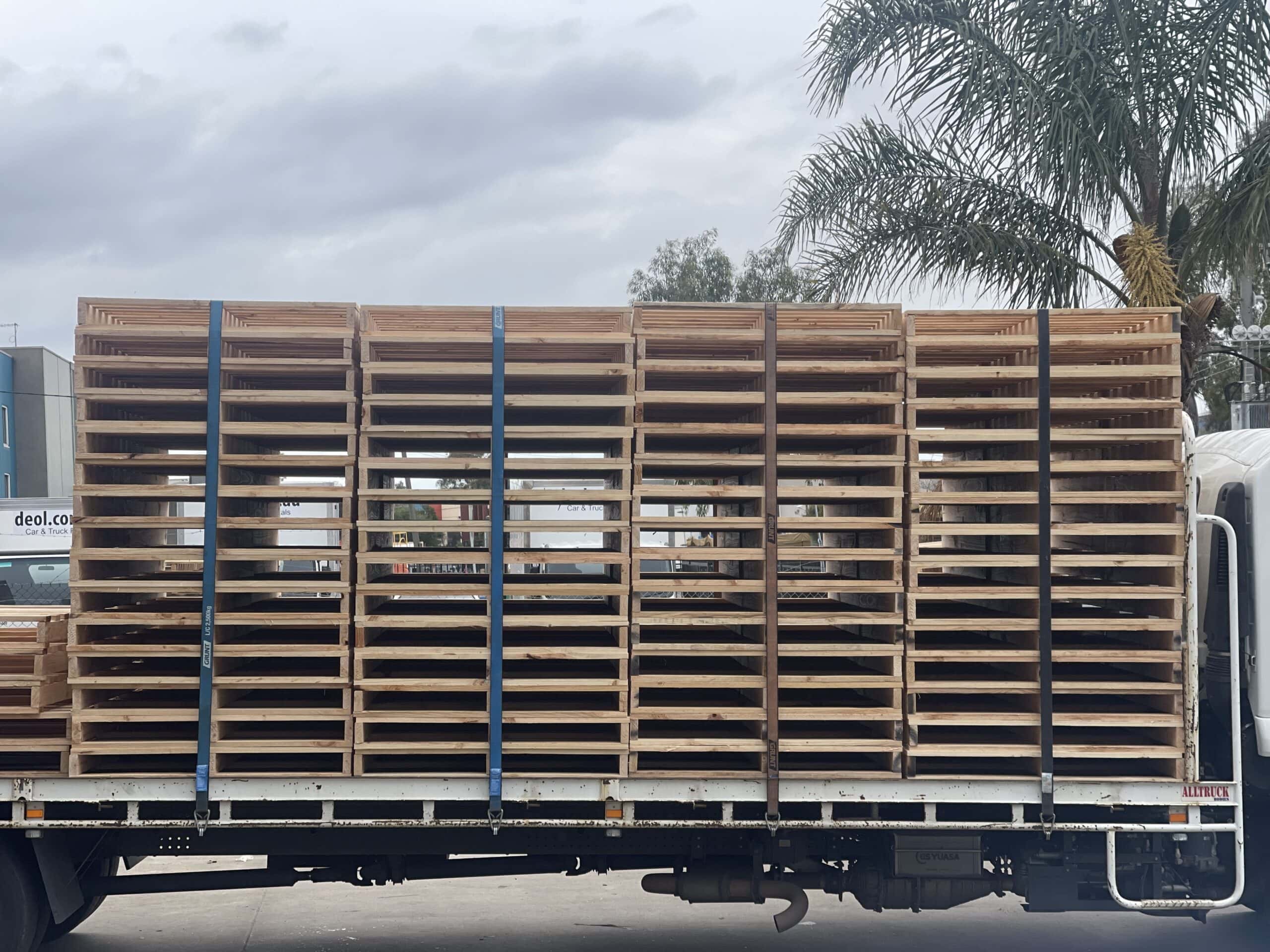 Ready to Elevate Your Operations?
Understanding that every warehouse and retailer has distinct pallet needs, we've diversified our offerings to cater to all.
From custom sizing and branding to various construction styles, our extensive range promises a perfect pallet for every operation.
So, if you're keen on harnessing the myriad benefits of our pallets, drop us an email. Let Crate n Pack Solutions be your partner in achieving operational excellence.
What materials are Crate n Pack pallets made from?
Our pallets are meticulously crafted from high-quality, sustainably sourced renewable Radiata Pine. This ensures not only durability and strength but also an eco-friendly approach that benefits the environment.
Do you offer custom-sized pallets?
Of course! We understand that every business has unique requirements. At Crate n Pack Solutions, we offer tailored pallet solutions, allowing for specific sizes, weights, and design preferences to cater to your individual needs.
How do your pallets ensure the safety of goods during transit?
Our pallets are designed with utmost precision and robust construction. This ensures that goods remain secure and intact, regardless of the journey's length or conditions. The quality of materials and design intricacies work together to minimise potential damage during transit.
Are Crate n Pack pallets eco-friendly?
Yes, they are! Our commitment to the environment is unwavering. By using sustainably sourced Timbers from renewable sources, we not only reduce deforestation but also promote responsible forestry practices. This approach ensures that our pallets are not just durable but also have a reduced carbon footprint.
Can I use these pallets for both storage and transportation?
Certainly! Our pallets are versatile and designed to cater to a range of needs. Whether you're looking to efficiently stack goods in a warehouse or transport them safely across distances, our pallets are up to the task, ensuring optimal performance in both scenarios.
To find out more about our products & services, simply fill in the form below and we will contact you to answer any questions you may.
At Crate n Pack Solutions, we understand that moving heavy and oversized goods can be a challenging task. Thats why we are here, to provide you with the assistance you need to make your project smooth and stress free. Don' hesitate to reach out to us for any assistance you need. We are here to offer you solutions. 
Whether you have questions about our timber shipping crates or need guidance on selecting the right timber packaging solution for your specific needs, our team is ready to help.
For timber packaging products, services and solutions, give Crate N Pack Solutions a call today. Experience the convenience that comes with choosing Crate N Pack Solutions.