VCI Anti-Corrosion Barrier Bags: The Gold Standard in Rust Prevention
Get A Custom VCI Solution Today!
Unveil the power of cutting-edge VCI technology. Our anti-corrosion barrier bags are meticulously designed to offer unmatched rust protection for your high value machinery & equipment items.
Triple Layer VCI film for enhanced corrosion protection

Suitable for various industrial applications

Resistant to corrosion, moisture, dust, and contaminants
Get A Free Quote
Fill in the form below or call us now on (03) 8759 1696
VCI - The ultimate rust prevention
Protect your assets and Choose Our VCI Protection Today!
At Crate n Pack Solutions, our range of products includes VCI bags that act as a Volatile Corrosion Inhibitor to prevent rust during storage and export, come in different sizes, and are very effective and reliable. Our VCI barrier bags are made to ensure maximum protection against rust, for your items.
Our VCI product line also offers VCI Rotor Sheets that are perfect for transportation, storage, and export. These sheets provide an added layer of security, ensuring your products remain in pristine condition throughout their journey.
VCI Films for a Diverse range of Industries
VCI barrier bags in Melbourne, Victoria
VCI Films have revolutionised the packaging sector, especially when it comes to safeguarding metal parts, machinery, and sensitive equipment.
Serving a plethora of industries, from Automotive and Construction to Aerospace and Steel, oir VCI films are the go-to choice for Global OEM companies and sectors like Electronics, Military, and Oil & Gas.
The versatility of VCI solutions by Crate n Pack Solutions, ensures that every industry finds a tailored solution for their unique machine packaging needs.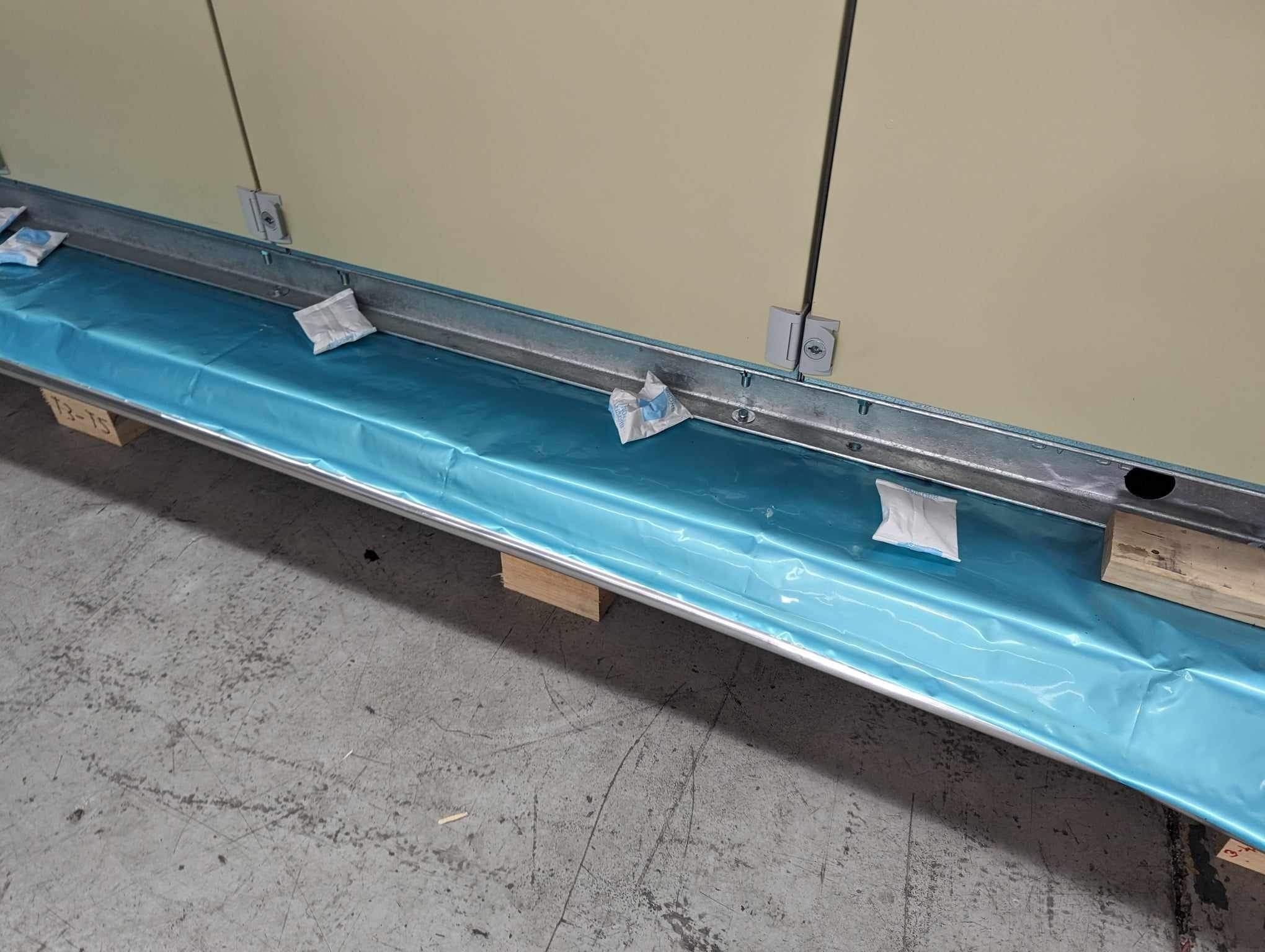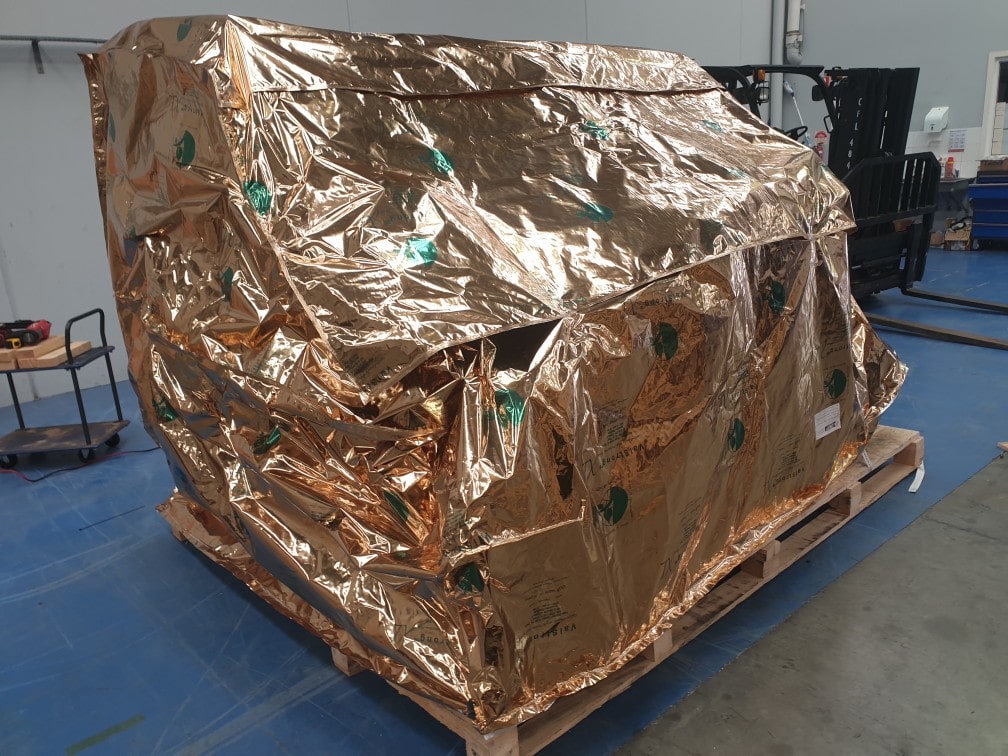 VCI Barrier Bags & VCI products for Enhanced Protection
VCI for gold class rust prevention
At Crate n Pack Solutions, we offer industrial quality VCI packaging solutions, with extensive  range of  VCI options, standing out as a testament to our commitment to quality.
Our VCI Barrier Bags are Customisable to any dimension, these VCI barrier bags bags are manufactured using the latest barrier foil technology, ensuring your cargo receives unparalleled protection against corrosion. Dive into our extensive range of VCI packaging products and get a quote tailored just for you.
On-site Shrink Wrap Service
Added Protection, where you need it most.
Our Shrink wrap service is a packaging solution that involves wrapping a product or item in a plastic film and then shrinking the film using heat. This process creates a tight seal around the product, protecting it from dust, moisture, and other environmental factors during transit.
We offer superior wrap finish and reliability, fast service turnaround, deep industry expertise, and cost-effective pricing. To learn more about our shrink wrap service and how we can help you protect your products during transit, call us on (03) 8759 1696 or Request a Quote.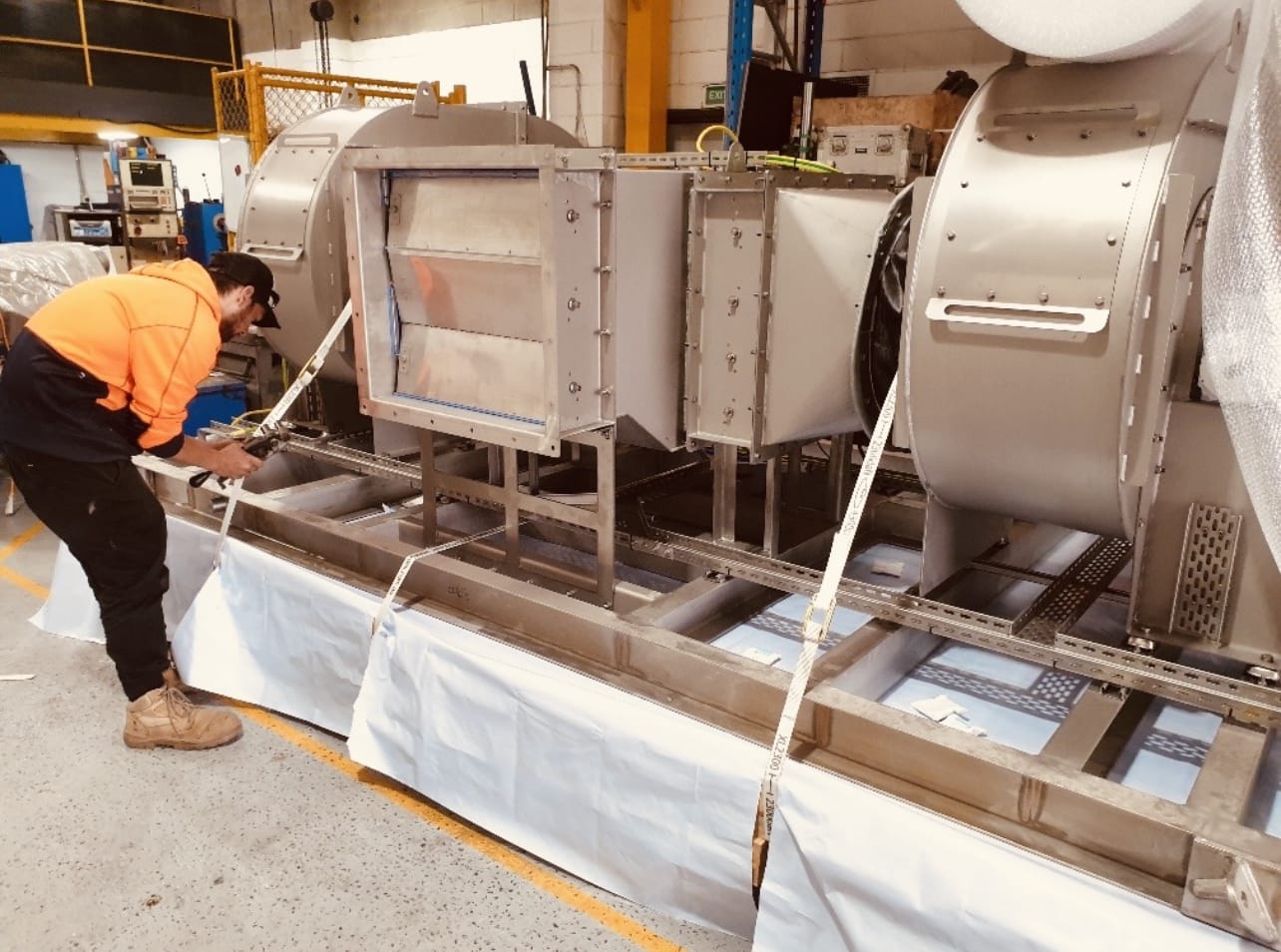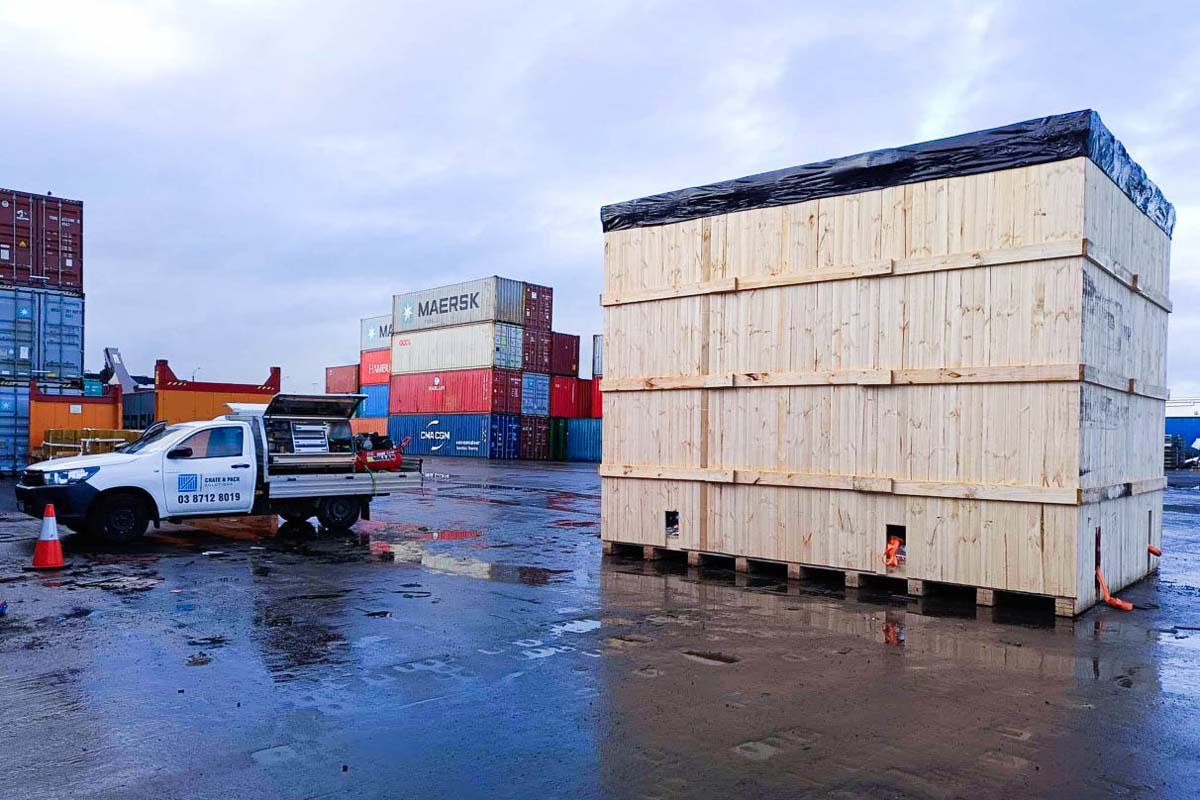 Shipping and Logistics Packaging Needs.
With our expertise in packaging and secure transportation, we ensure that your valuable cargo reaches its destination safely and on time. Discover how our innovative solutions and customer-centric approach can simplify your logistics and give you peace of mind. Join us in redefining excellence in the world of shipping and packaging.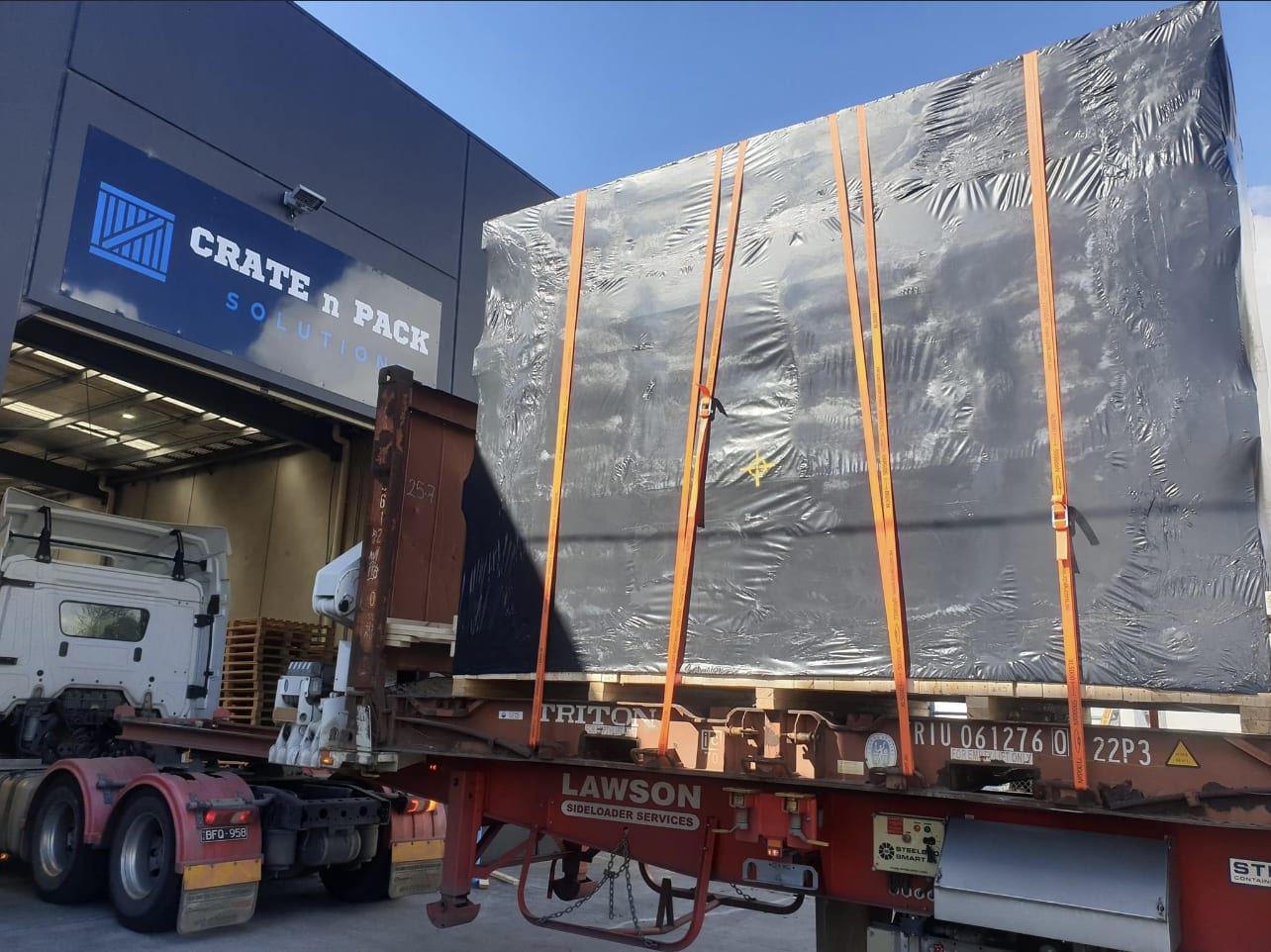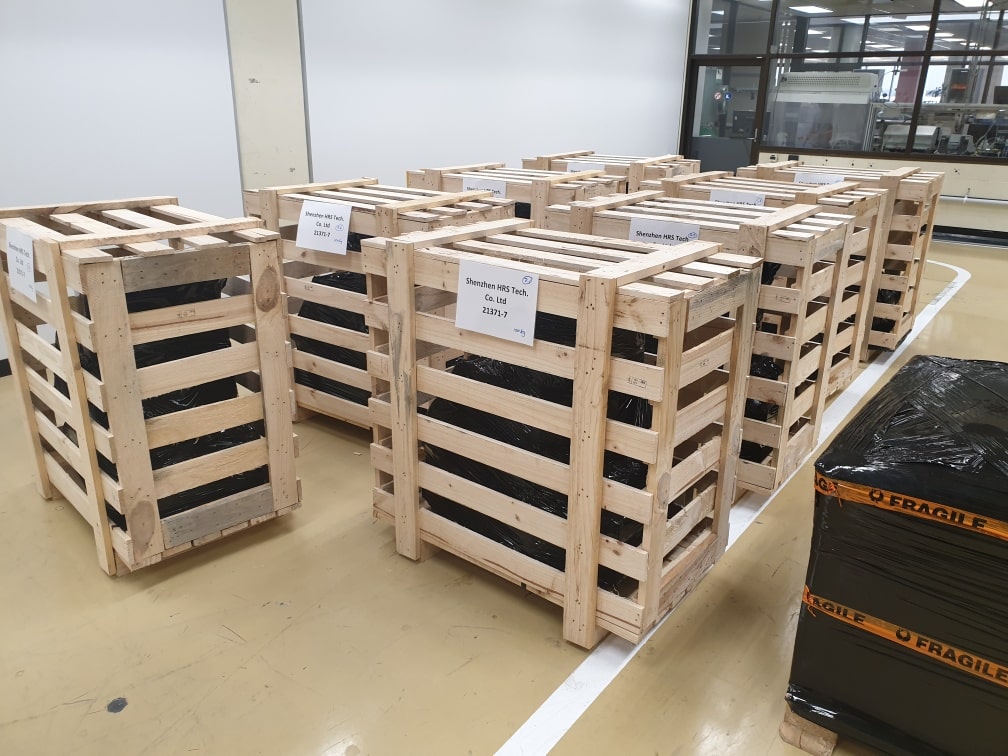 Crate n Pack Solutions combines years of expertise with top-tier quality in packaging. We offer customisable, eco-friendly products using the latest barrier foil technology, all at competitive prices.
With a global reach and responsive service, we ensure excellence in every packaging endeavour.
What sets Crate n Pack Solutions' VCI Films apart from competitors?
Crate n Pack Solutions' VCI Films are crafted using advanced technology and materials, ensuring optimal protection against corrosion. Our films are durable and customisable, making them a preferred choice for industries seeking both quality and flexibility.
How does the barrier foil technology in VCI Barrier Bags enhance protection?
Our VCI Barrier Bags utilise cutting-edge barrier foil technology, which offers superior protection against external factors, ensuring cargo remains safe and intact during storage and transit.
How long do the VCI Films and Barrier Bags provide protection against corrosion?
Our VCI Films and Barrier Bags are designed to offer extended protection, ensuring that metal parts and machinery remain corrosion-free for prolonged periods, depending on storage conditions and specific requirements.
Are Crate n Pack Solutions' packaging products environmentally friendly?
Yes, we are committed to sustainability. Our products are designed to have a minimal environmental impact, aligning with our dedication to eco-friendly solutions.
How does Crate n Pack Solutions ensure the quality of its packaging products?
Quality is paramount to us. Every product, from VCI Films to Barrier Bags, undergoes rigorous testing to meet and exceed industry standards, ensuring reliability and excellence.
To find out more about our products & services, simply fill in the form below and we will contact you to answer any questions you may.
At Crate n Pack Solutions, we understand that moving heavy and oversized goods can be a challenging task. Thats why we are here, to provide you with the assistance you need to make your project smooth and stress free. Don' hesitate to reach out to us for any assistance you need. We are here to offer you solutions. 
Whether you have questions about our timber shipping crates or need guidance on selecting the right timber packaging solution for your specific needs, our team is ready to help.
For timber packaging products, services and solutions, give Crate N Pack Solutions a call today. Experience the convenience that comes with choosing Crate N Pack Solutions.
Cant find what your looking for?
Contact our friendly team and let's chat about your requirements.