Your One-Stop Shop for Quality Timber Packaging
Delivering Durable Cases, Crates, & Plywood Boxes Australia-Wide
Our services include the production of premium quality timber packaging such as crates, cases, plywood boxes, pallets, and machine bases. We also offer on-site packing, export machinery packing, VCI protection, container packing, protective shrink films, machinery packaging solutions, and machinery transport services.
Our expert mobile packing team can travel to your location Australia wide, providing a hassle-free timber packing solution when you need it most. We are committed to ensuring the safe and secure shipment of your products, with a focus on quality, customer service, and fast delivery times.
Australia-Wide On-Site Packing
We Bring Our Expertise to Your Doorstep
Our expert mobile packing team can travel to your location AUSTRALIA WIDE and provide a hassle-free timber packing solution when you need it most, at your site.
Our on-site packing experts will bring Crate n Pack Solutions trusted expertise & professionalism, directly to your location in order to ensure safe and secure shipment of your products.
Export Machinery Packing
Ensuring Safe & Secure Shipment of Your Equipment in Our Crates, Cases, & Plywood Boxes
Do you require the secure packing of a machine onto a shipping container? Perhaps you have various machines and parts that need careful loading and containerisation?
At Crate n Pack, we offer expert mobile team services to accommodate on-site or off-site loading requirements to ensure a safe and timely shipment.
VCI Protection
Protect Your Assets in Our Cases, Crates, & Plywood Boxes with Our VCI Protection Solutions
At Crate n Pack, we offer VCI (Volatile Corrosion Inhibitor) protection solutions that help prevent rust and corrosion.
Our VCI products create an invisible protective layer that adheres to the surface of your equipment, which inhibits the corroding effects of moisture and contaminants.
Our VCI products are designed to provide long-term protection for your valuable assets.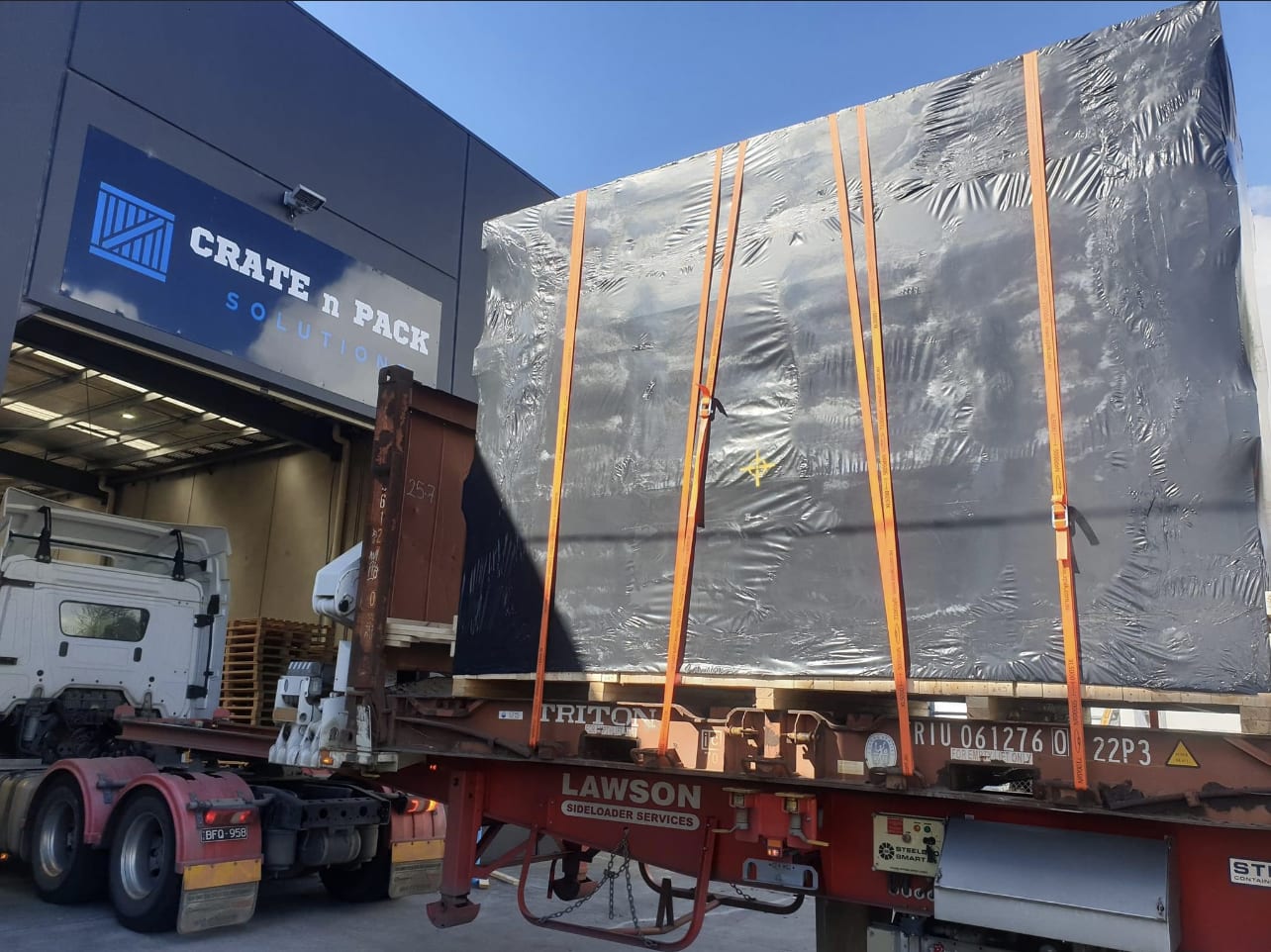 Container Packing
Comprehensive Container Packing Services for Your Shipping Needs Using Our Cases & Crates
Crate n Pack provides comprehensive machine & shipping container packing services in-house or at your site Australia Wide. We ensure the safe and timely shipment of your valuable equipment and machinery.
Our team of professionals utilises the latest techniques and materials to provide export machine packaging solutions tailored to your specific machine requirements, including packing multiple containers for large-scale international transport
Protective Shrink Films
Shield Your Equipment in Our Protective Shrink Films
At Crate n Pack, we provide protective shrink film to safeguard your industrial and commercial equipment during transit.
Our protective shrink films conform tightly to your equipment's contours and are designed to be resistant to moisture, contaminants, and damage.
With tailored solutions available for both small and large-scale equipment, we can help you to save costs and reduce the risk of damage to your valuable assets.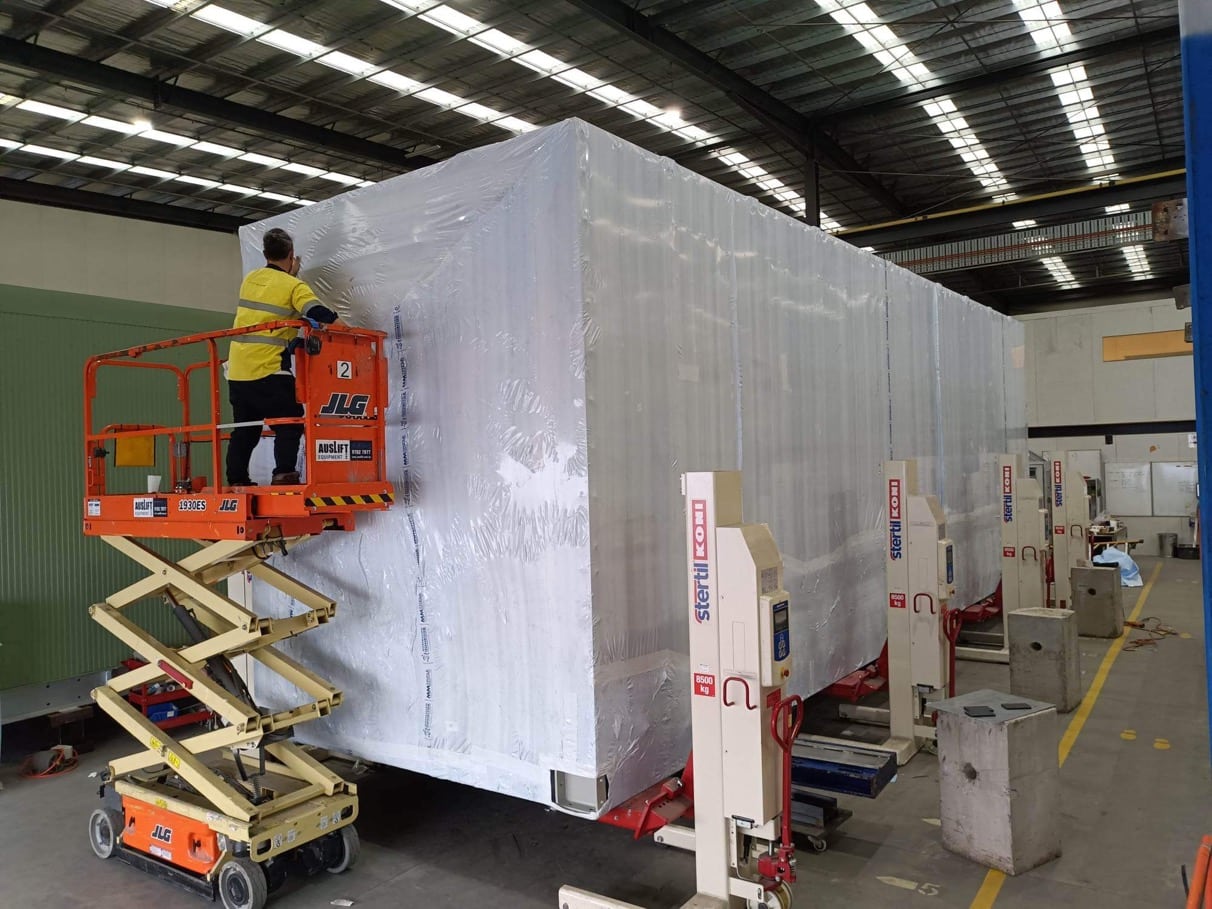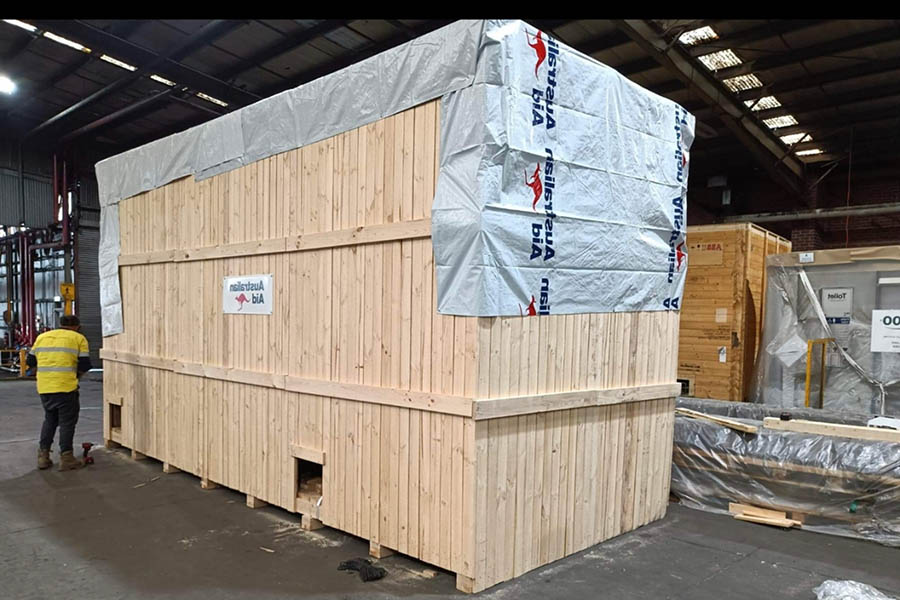 Machinery Packaging & Transport
We Package Your Machinery In Our Secure Cases, Crates & Timber Boxes
Crate n Pack offers industry-leading machinery packaging solutions to help ensure the safe and secure transport of your valuable machinery.
Our experienced professionals take the time to understand your unique requirements and tailor solutions to meet specific needs of each machine. Using the latest materials and techniques, we provide comprehensive machine packaging solutions that protect machinery from damage during transport.
In just a few short years, we've experienced significant growth and expansion. Over the last 12 months, Crate N Pack Solutions has achieved remarkable success. We've recently expanded our operations with two modern manufacturing facilities located in Dandenong and Dandenong South, solidifying our dedication to excellence.
Get A Free Quote
Fill in the form below or call us now on (03) 8759 1696